The deadline to participate in this event has passed. Find other call for entries and opportunities by browsing this site. Try search for other events in the
PHOTOGRAPHY
»
COMPETITIONS & CONTESTS
category.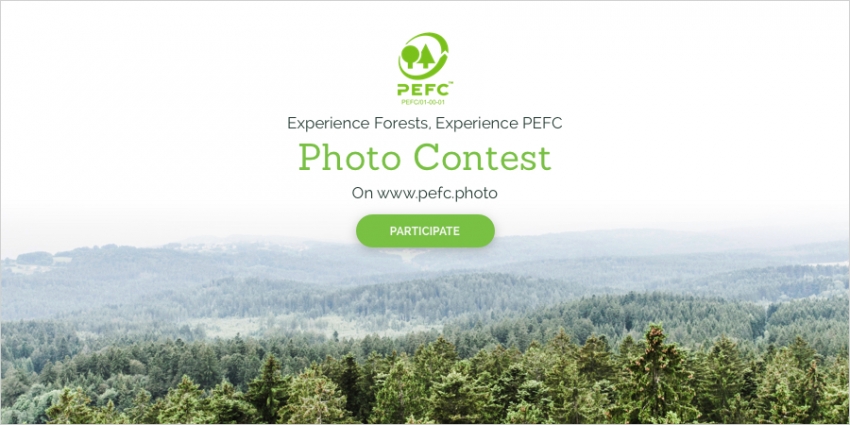 Add to Favorites
Report Listing
What Makes this event different?
Our goal is sustainable management of the world's forests. This is a goal we seek to reach through the promotion of forest certification. This is where you can help. We need more thought-provoking, stunning, and inspiring images of the forests where you live, work and play, to help us in our work promoting the use of forest certification around the world. With your images, you will enable the entire PEFC alliance, with over 40 countries worldwide, to visually communicate their message, as we all aiding them to strive for a world in which people manage forests sustainably.
Copyright Policy
Entrants remain the copyright holder to any images they submit.The entrant is responsible for any claim made by a third party.
Image Usage Rights
By entering the competition, the entrants grant to PEFC a non-exclusive, royalty-free, and perpetual license to reproduce, publish and communicate to the public by any means and exhibit their image(s) and copies of their image(s) in all media throughout the world in relation to the organization, including but not limited to all use in the context of: Inclusion within www.pefc.org and other PEFC websites, websites of PEFC members, social media and newsletters. Inclusion in promotional, press and marketing materials (such as press articles and brochures) associated with PEFC and its members. Display in exhibitions. Any photograph used by PEFC shall carry a credit line (e.g. © photographer's name). Any failure to provide such credit line shall not be deemed to be a breach, as long as PEFC uses its reasonable endeavors to rectify such failure within a reasonable period from the date of notice of such failure. PEFC reserves the right to crop images if necessary.
Photo contest: Compete for the 2017 PEFC Photographer of the Year Award!
Forests offer virtually endless opportunities for professional and amateur photographers alike – from nature photography of beautiful trees, breath-taking landscapes and wildlife; to action and sports shots of mountain bikers and hikers, to documentary pictures showing the life of rural communities, the work of foresters and/or local traditions.
Share with us how forests make a difference in your life. What is your experience of the many benefits that forests provide? Express yourself through your images.
Our members are coming together for the first time to run a photo contest that spans the world. Twenty four countries are running national contests at the same time: from Earth Day (22 April) to World Environment Day (5 June).
Enter to win a fantastic national prize (like a weekend for two in a certified forest!). The best photos from each national contest will be entered into the international contest.
The 2017 PEFC Photographer of the Year wins a trip to Helsinki, Finland to attend the 2017 PEFC Forest Certification Week or gets a  cash prize of 3000 CHF. The top 12 photos from the photography contests will also be publicly exhibited during PEFC Week and be featured in the 2018 PEFC 'Experience Forests, Experience PEFC' photo calendar.
Go out into the forest!
You can enter a wide variety of images from overall landscape shots to close ups in the forest.  We also want to see people in the forest working, living or playing. Let your imagination run free!
Participating countries: Australia, Belgium, Czech Republic, Denmark, Finland, France, Germany, Ghana, India, Indonesia, Italy, Japan, Latvia, Portugal, Russia, Slovakia.
For more information about this photography contest, please visit the Event Website.