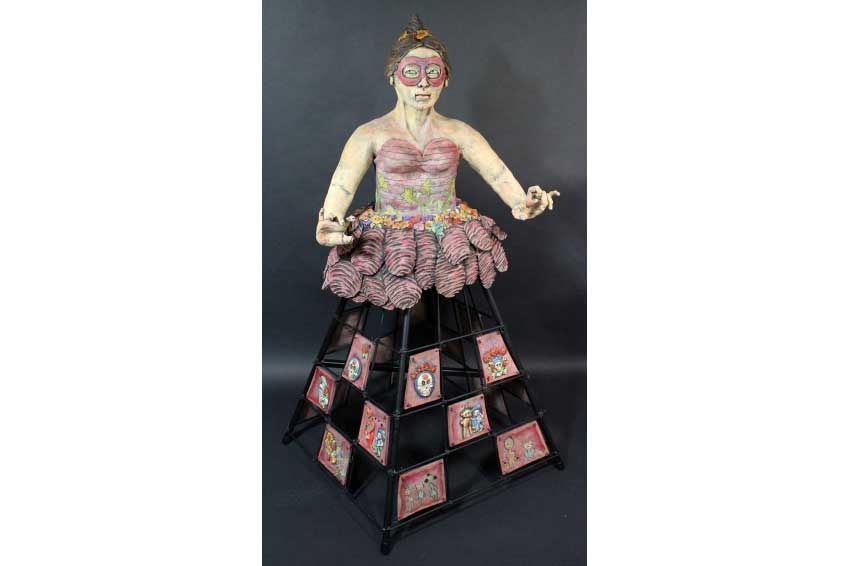 Print
Email Friend
Add to Favorites
Report Listing
What Makes this event different?
We are interested at looking at the Day of the Dead as a Celebration of the lives of the departed beyond the confines of the traditional "Day of the Dead" motifs. We ask artists to share the remembrance of the departed through their own unique visions.
Image Usage Rights
Photography of selected pieces will be used for promotional material with full credit to each artist and with permission of the artist selected.
Art Call for artists.
Florida CraftArt is inviting artists to submit work for an exhibition that  will be showcasing original artwork representing the theme: "Día de los Muertos, A Celebration of Life."
This is an open, national juried call-to-artists that is being curated by St. Petersburg based artist Mark Noll. "Day of the Dead (Spanish: Día de Muertos) focuses on gatherings of family and friends to pray for and remember those who have passed on, and help support their spiritual journey. The show is about the celebration of the lives and the joyful remembrance of the departed During the Día de los Muertos, mourning was not allowed because it was believed the tears would make the spirit's path treacherous and slippery."
"This day is a joyous occasion; it's a time to gather with everyone in your family, those alive and those dead." We ask that submitting artists step outside of the confines of tradition and express the theme, "The Celebration of Life," through their own vision.
Artists should feel free to use traditional styles, but there is no need to limit yourselves to them. We are looking for a variety of fine-craft media, including clay, glass, fiber, wood, metal and mixed media.
The art in the exhibition will be judged by Dirk Armstrong, a curator for the Dali Museum.
For more information about this artist opportunity, please visit the Event Website.