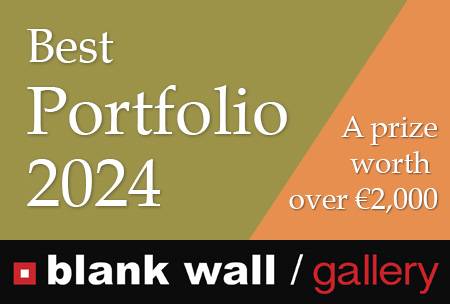 Email Friend
Add to Favorites
Report Listing
Copyright Policy
1. The copyright of the Works during and after the exhibition remains with the Artist. 2. Blank Wall Gallery does not have the right to make use of or bestow the high definition files or the prints of the Works that will be used for the realization of the exhibition. 3. Blank Wall Gallery may use all entries submitted for marketing & promotional purposes across all media though there may not be any monetary compensation.
Image Usage Rights
1. Artists grant Blank Wall Gallery the right to use their images to promote the exhibition, for display on Blank Wall Gallery webpage and for inclusion in an exhibit catalog. 2. The Artists declare that they are the owners of the Works that will be exhibited and they have their copyrights. 3. Any photograph used by Blank Wall Gallery will have a photographer's credit. 4. The royalties of the Works are not bestowed to Blank Wall Gallery at any time. The copyright of the Works remains in the creators and in them alone. 5. Blank Wall Gallery will not have any commercial profit from the Works that will be exhibited and it cannot exploit them at any time. 6. The Works will remain at the Blank Wall Gallery premises only for the period the exhibition lasts for. 7. The Works can remain at the Blank Wall Gallery premises only if the exhibition is prolonged for some time after the end of the programmed date. 8. At the end of the exhibition the gallery will proceed to the destruction of
Blank Wall Gallery organizes an international portfolio contest for 2023 in order to discover and promote one photographer. The award of the best photographer will be a two-week solo exhibition at Blank Wall Gallery. The gallery will produce and finance the prints for the exhibition, and the artist will gain international recognition and promotion from our web page.