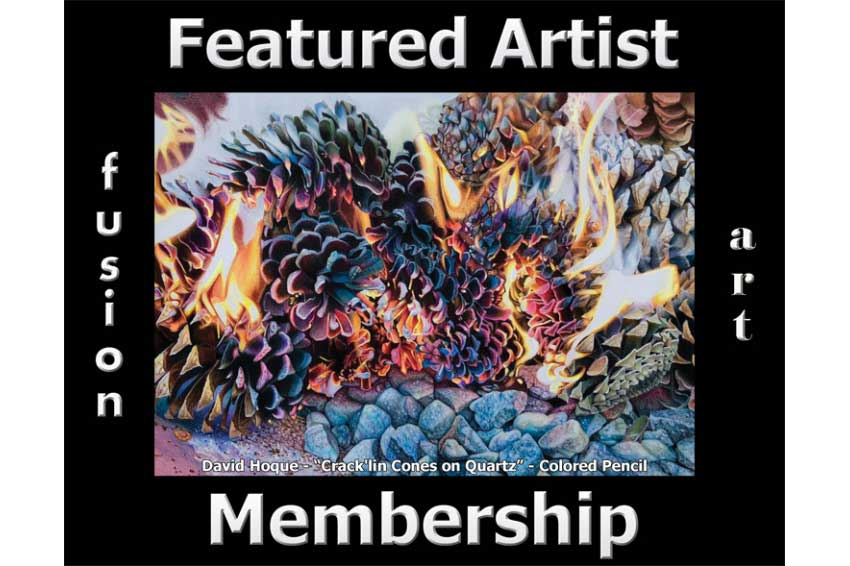 Email Friend
Add to Favorites
Report Listing
Copyright Policy
Fusion Art does not claim ownership of the artwork you submit for consideration. All images attached to the Fusion Art and/or the Fusion Art Featured Artist Members Gallery website are the property of the respective artist and the artist retains the sole copyright and all other applicable rights to said images. All artwork appearing on FusionArtPS.com and/or FusionArtGallery.Art remains the intellectual property of the original artist.
Image Usage Rights
By submitting work to be considered for the exhibition, artists grant Fusion Art a non-exclusive perpetual license to reproduce the images of your artwork on our website, in the marketing of the art competitions, including but not limited to, the gallery's social media network outlets. Fusion Art is granted usage of the chosen artwork, only for display, marketing and promotional purposes for that art exhibition and for any future Fusion Art themed art exhibitions. Usage of the image(s) is limited to any Fusion Art publicity including, but not limited to, press releases, event presentations, articles, compilation slide shows and videos, brochures, catalogs, event mailers, and for use on the Fusion Art website.
This new non-exclusive, curated Featured Artist Membership will give artists an opportunity to receive ongoing promotion all year long.
This ongoing, open deadline opportunity is open to artists worldwide over the age of 18 who have a cohesive body of work to present. This Featured Artist Membership will give artists an entire year of ongoing online, email and social media promotion.
Accepted artists receive:
One year gallery membership that is renewable annually on the anniversary of becoming a member
Upon renewal, the artist member can change out their body of work with new works and update their biography and/or artist statement
The Featured Artist Member will receive a dedicated webpage on Fusion Art's new Member Gallery https://www.fusionartgallery.art/.
The artist's webpage will be linked to the main Fusion Art website so they will receive featured promotion through 2 websites
All Fusion Art Featured Artist Members will be marketed and promoted extensively through the gallery's 2 websites, online press release announcements, email marketing campaigns to over 7,500 buyers, collectors, galleries and art professionals, online event calendars, through art news websites including ARTFIXdaily, Artweek, Art Guide and Art.base.co and through our extensive and continually growing social media network.
In each newsletter, 2 of the Gallery Member Artists will be featured and promoted.
Member Artists will receive member only invitations for special art competitions and exhibitions throughout the year.
Each Wednesday, an Artist Member will be randomly selected and promoted throughout all of Fusion Art's Social Media networks
The goal of this new Fusion Artist Membership is to provide even more promotion opportunities for emerging, mid-career and professional artists.
Not all artists will be accepted, and jury decisions are final.
Fusion Art refers all inquiries to the Artist and does not receive any fees or commissions on sales that result from exposure as a featured artist member.