The deadline to participate in this event has passed. Find other call for entries and opportunities by browsing this site. Try search for other events in the
Art
»
ART FAIRS & FESTIVALS
category.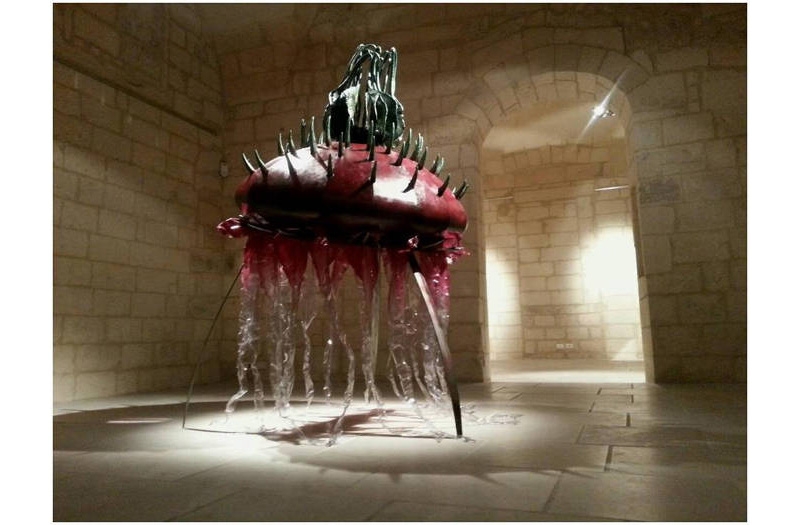 Add to Favorites
Report Listing
Event History
We have reached 26 years of event organization. Our origins date back to 1990, when students begin to look around and understand what were our interests. We traveled and attended art schools and University abroad.. We went to the galleries, the museums, the art fairs and we have acquired a library of art books. We were captivated by so many visionaries and dreamers and with them we started to realize their and our dream. Make Visionary Art Show.So, although we would like to joke, we scored a lot of events of visual art, sound, experimental theater, seminars, live performance etc . How many? N. 400 events in Italy and n. 160 about in the rest of world (Usa, Europe, Middle Est, Asia).Our events were reviewed by a lot of people and press on national and international audience.
What Makes this event different?
The exceptional venue of Palazzo Castromediano Vernazza in Lecce, a beautiful and baroque town located in Apulia, will be the setting of VISIONARY ART SHOW from May 12 to 30, 2017. Visionary Art Show is the only one in the world Contemporary Art Exhibition & Show all together and has the attributes of a Biennial and the set direction and script as a Visionary Film. One of a kind! VISIONARY ART SHOW is an exclusive exhibition-event, taking place outside the usual contemporary art contexts, intended to encourage an authentic dialogue between artists, the audience and art professionals, which wishes to emphasize the quality of the artistic discourse in the contemporary sphere.During the show the audience will be able to view, in an intimate and relaxed atmosphere, the artworks of indivisual artists from Perù, Italy, France, Portugal, Pakistan, Albania, etc and also other artists supported by of the most dynamic and interesting young galleries coming from the International art scene.
Copyright Policy
artists maintain copyright ownership works
VISIONARY ART SHOW ITALY
PALAZZO VERNAZZA CASTROMEDIANO|LECCE

CALL FOR ARTISTS WORLDWIDE.
VISIONARY ART SHOW  creates a wonderful showcase for individual artists, young galleries and dealers/collectors. V.A.S. provides a terrific location and a new eye for quality curatorial projects. Our aim is to break with the elitist and hermetic idea that so often surrounds the contemporary art scene. We strive to make the show more accessible to the general public. V.A.S. aspires to be an Expò where it is possible to discover works never seen at other Fairs or Exhibitions.The venue, Palazzo Vernazza Castromediano, is an elegant environment with museum-quality spaces. It is centrally located in the fashion and design district of the old city and is well known by our target market.
A program of talks is scheduled for both public and VIP audiences. These talks feature the most established and respected voices in contemporary art and culture of international artists, collectors  curators, and academic.   To learn more visit https://visionaryartexpo.wordpress or click on the Event Website button.
MAY 12-30, 2017 (OPENING Sunday May 14th)