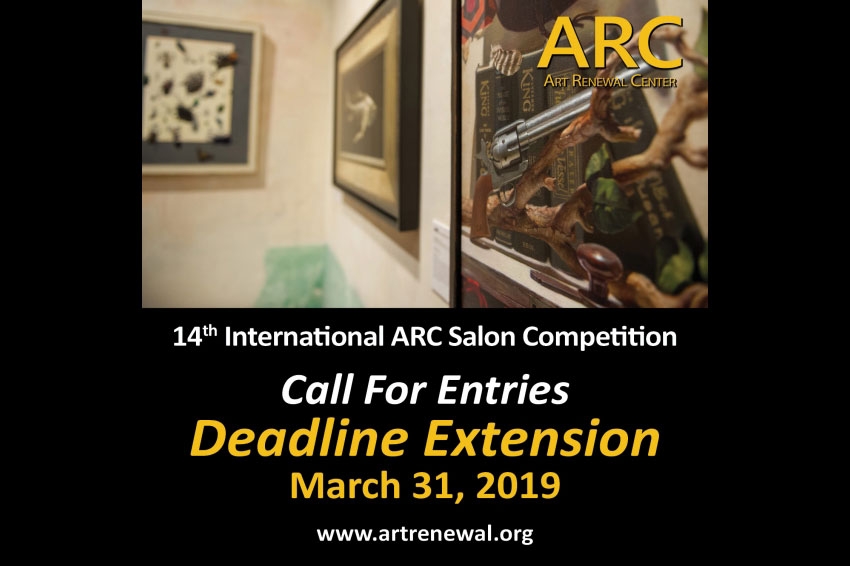 Print
Email Friend
Add to Favorites
Report Listing
What Makes this event different?
The International ARC Salon Competition is the most far reaching and influential competition for Contemporary Realism in the world. The competition offers over $100,000 in cash awards along with international recognition via partnerships with prestigious galleries, magazines, and museums, with live exhibitions and a strong online presence.
Call to Artists
When talking about exhibitions and competitions dedicated to 21st Century Realism, The International ARC Salon is the largest in the world in terms of entries. It is also the most diverse in terms of categories and international participation. The show, which consists of multiple winners, honorable mentions, and some finalists will travel from the MEAM (Museum of European Art Modern), in Barcelona, Spain to NYC. The show will consist of up to 100 works from the 14th International ARC Salon and will travel to a minimum of two locations.
The exhibitions will take place between December, 2019 and July of 2020. Additional venues and dates will be published to this description as we finish finalizing this international event. We will also provide an opportunity for qualifying artists to sell their works at these venues if the artist chooses to make them available for sale.
Please note, availability of your work for the traveling exhibition is not required for entry into the ARC Salon Competition or for winning the top awards in the ARC Salon Competition.
For more information about this opportunity for artists, please visit the Event Website.