The deadline to participate in this event has passed. Find other call for entries and opportunities by browsing this site. Try search for other events in the
Art
»
JURIED EXHIBITIONS
category.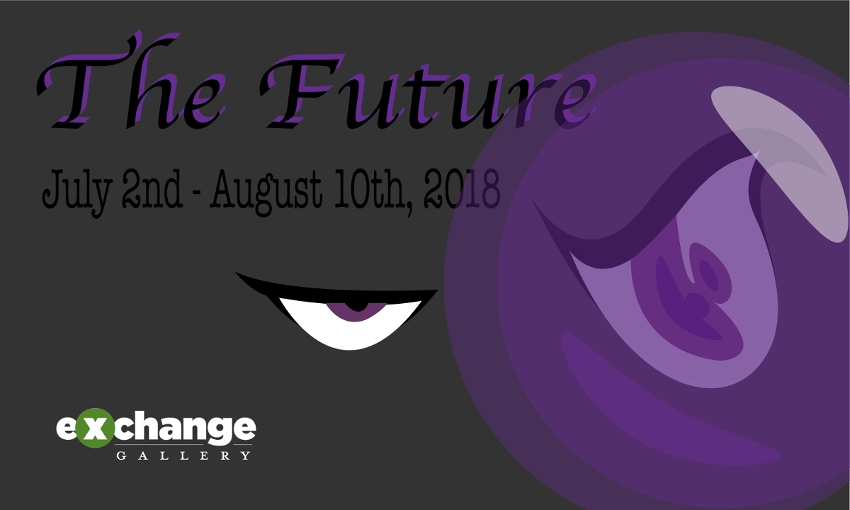 Add to Favorites
Report Listing
Event History
The first juried show for The Exchange Gallery was held in 2017. The gallery received work from 33 artists in seven central-Pennsylvania counties. Now they are looking to expand the geographical range of their exhibitors.
What Makes this event different?
The Gallery is a project of the non-profit Exchange, run by a committee of artist volunteers whose interests are to provide a venue through themed, open-call exhibitions and juried or invitational shows that offer exposure to ALL artists, regardless of age and level of experience.
Copyright Policy
Artists retain 100% of their copyright ownership.
Image Usage Rights
We use images in promotion of the show on our Web site, Facebook page, and e-mails.
For this exhibit, the Exchange Gallery wants you to look ahead: What does "the future" mean to you?  Look as broadly or narrowly as you like. What are dreams for your own life, flying cars, the world in the year 2025, 2050, 2500, or beyond.  Artists of all ages and levels of experience are encouraged to submit work that explores this theme, in each artist's interpretation. The gallery is accepting all media 2-D and 3-D, including video and installation pieces.  The sale price on each piece is set by the artist and if sold the artist receives 80% of the sale price.  Our professional juror, Leah Bedrosian Peterson from Lycoming College, will choose the best pieces for the show and will choose prizewinners; prizes of $200, $100, and $50.  Attendees at the reception will also choose an honorary "People's Choice" winner.  For Leah's bio, click here.

There is a $15 entry fee for each three pieces; you may enter more than three, paying the appropriate additional entry fee.  Entry fee payment due by close of business on Friday, June 1st. You may make payment through PayPal here.  You may also mail us a check, made out to The Exchange, at 24 East Main Street, Bloomsburg PA 17815.
We will only jury work that has had payment submitted.

All entries must come in as jpeg images, e-mailed to ExchangeArtsSubmissions@gmail.com.  Photo specs: jpeg/jpg, each no larger than 1 MB at 72 dpi, no larger than 1920 pixels on the longer side, with the artist's last name and medium as part of each file name (i.e. "Smith_painting_1.jpg").  We reserve the right to reject images that do not meet these specifications.  For a tutorial on how to photograph your work, we recommend this Youtube video.  If you have questions, please contact us at 570-317-2596 or Exchange@ExchangeArts.org.
Images and payment due by the close of business on Friday, June 1st.

Jury results will go out by e-mail no later than Monday, June 11th.

Shipped work due by Friday, June 29th, and must come accompanied by return postage/shipping (stamps or pre-printed label).
Hand-delivered work due by Saturday, June 30th, when we will have the Gallery open 11 a.m. to 1 p.m.
For the loan agreement that must accompany work, click here.
For more information about this artist opportunity, please visit the Event Website.