The deadline to participate in this event has passed. Find other call for entries and opportunities by browsing this site. Try search for other events in the
PHOTOGRAPHY
»
COMPETITIONS & CONTESTS
category.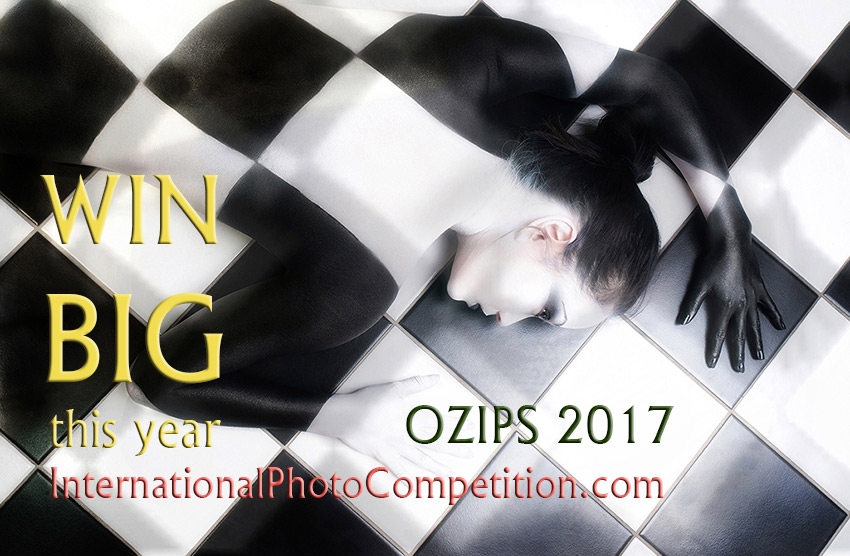 Add to Favorites
Report Listing
Event History
This year we celebrate our 5th Anniversary with a gala and fine catalogues sent to all entrants. This is a yearly event. Each year we have been growing, gaining the recognition of more and more top international photo organizations. This year we have double the number of awards and the biggest chance to win ever. You can see previous years' winners on our site.
What Makes this event different?
What makes us an interesting Salon to enter? There are 229 medals, awards, and cash to be won. We teamed up again with 1X.com offering FREE Pro accounts to selected winners. We have low entry fees that are unheard of for competitions that offer so many medals and cash awards. There is an Early Bird Discount (through end of July). Maximum level of acceptances as set by PSA (around 30%). Club discounts (20% over 6 entrants, 25% over 10 entrants). Accepted entries count toward several distinction programs. There is a high standard of judging by experienced photographers and artists. All entrants receive a beautiful 5th Anniversary Edition catalogue. There are media releases to help winners gain extra recognition. Winning and accepted photos stay on our site, helping your recognition and success.
Copyright Policy
Fair rules respecting and protecting your works – we support Artists' Bill of Rights. http://www.artist-bill-of-rights.org
Photography Contest
Call to photographers from a tiny Nature Isle of Dominica in Eastern Caribbean!

Although our island is small – it is stunningly beautiful. We are working hard to make it more known to photographers by running our International Ozone Zone Photo Salon. We are the ONLY Caribbean organization that runs an international salon under patronages of PSA, FIAP, RPS, GPU, IUP, and other organizations. We became an ILFIAP club 3 years ago.

Our group affiliations do not matter; it is our passion of photography, and love of creation. We, as the organizers, also frequently take part in other Salons and Exhibitions around the world.  Every year, we work to expand our Photo Salon and make it better, but we need your  help.  Please share this news with your colleagues, members, and photo-friends. There are plenty of medals and awards to win – and we offer group discounts too.
Every entrant will receive a beautiful Anniversary Edition catalogue.
4 themes:
Open Colour, Open Monochrome, Love, Portrait and Nude.

We feel that theme of Love is needed in our turbulent times to balance the hard news from around the world - be it wars, politics, terror, climate change and destruction of our planet, or other painful developments we hear in daily news.
We all need to feel LOVE and be reminded that LOVE is an important part of our lives. We invite you to submit images with LOVE as the subject. It can be love between people, love of nature, love of God, your love for photography – any aspect of love you can imagine. The theme is open to your interpretation, but images need to show the love, be positive, uplifting, and artistic. Because we believe it is an important theme, there are more awards in this section than in others.
Be inspired and enter your images soon!
To learn more about this opportunity please visit the Event Website.