The deadline to participate in this event has passed. Find other call for entries and opportunities by browsing this site. Try search for other events in the
PHOTOGRAPHY
»
COMPETITIONS & CONTESTS
category.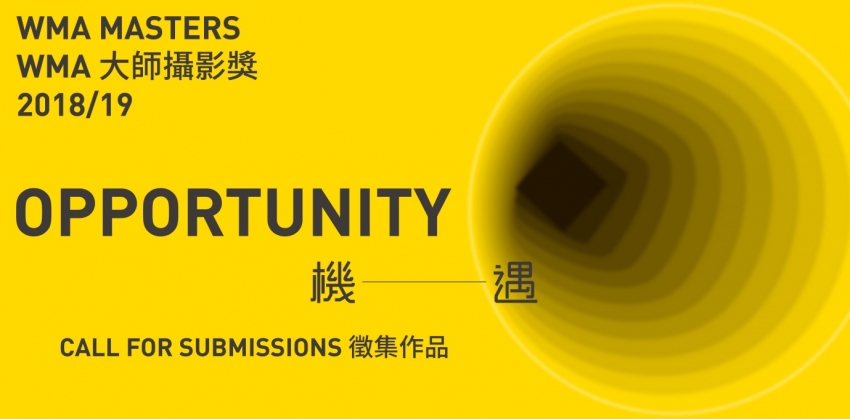 Email Friend
Add to Favorites
Report Listing
Event History
Initiated by WYNG Foundation, WYNG Media Award (WMA) is a series of programmes developed to spark awareness and engage the public on social issues of great importance to Hong Kong, with a view to fostering positive change. They include WMA Masters, WMA Commission, WMA Open, WMA Student and WMA Film. The programmes have been encouraging dialogues through selected annual themes, including Poverty, Air, Waste, Identity, Mobility and Transition in the past. The theme for the 2018/19 cycle is Opportunity. For more information, please visit wma.hk.
What Makes this event different?
The shortlisted works will be exhibited in Hong Kong in Spring 2019. A full–colour catalogue will be published to coincide with the exhibition. The WMA Masters will also host a series of talks, seminars and workshops during the exhibition period to encourage public discussions on the chosen theme. Finalists will be selected by a panel of renowned industry leaders in photography, art, publishing, and the non-profit sector including Zoher ABDOOLCARIM, Kurt CHAN, Clement CHEROUX, May FUNG, Yumi GOTO, Kevin LEE and Michael WOLF. The winner of the WMA Masters will receive a cash prize of HKD250,000. Each finalist will receive HKD15,000.
_____________________________________________________________________________________
The WMA Masters is a photography award aiming to nurture the growth of photography as an art form in Hong Kong, as well as stimulate dialogue and foster community awareness on socially relevant issues of critical importance to Hong Kong. In its seventh cycle this year, the WMA Masters welcomes photography submissions on the theme of Opportunity.
From now till 28 September 2018 (23:59 Hong Kong time; GMT + 8:00), the WMA Masters invites both international and Hong Kong artists and image-makers to submit photographic works. The visual content must be related to Hong Kong and the chosen theme.
Vivian Fung, Project Director of WMA said, "Is 'opportunity' still a positive term in this chaotic day and age? An opportunity to one may be a foolish pipe dream to another. If everyone identifies the same opportunity, is it still an opportunity? The same opportunity may not be attainable by people of different sectors, skin colors, genders, race or ethnicity."
Vivian added, "Even if 'opportunity' is regarded in a positive light, it is also a trap — the chance of failure may outweigh that of success. Letting go of an opportunity doesn't necessarily mean failure, but there is still a price to pay - including regret, distress and envy. Against this background, the WMA invites visual artists to explore Opportunity, an instance seized by some people, but missed by the rest of us."
About Opportunity
Long for it. Pray for it. Thank the gods!
Desire it. Lust for it. Say it is so!
Milk it. Drain it. Let it rot—
Revive it. Reanimate it. Let it flow.
Neglect it. Regret it. Hope it fades...
Stalk it. Leap at it. Watch it fly.
Retrace it. Embrace it—but you've been played.
Kill for it. Tackle it. Bleed it dry.
Toy with it. Tear it down. Set it free!
Ensnare it. Forget it. Let it drop.
What can you do to an "Opportunity"- and what can it do for you?