The deadline to participate in this event has passed. Find other call for entries and opportunities by browsing this site. Try search for other events in the
PHOTOGRAPHY
»
COMPETITIONS & CONTESTS
category.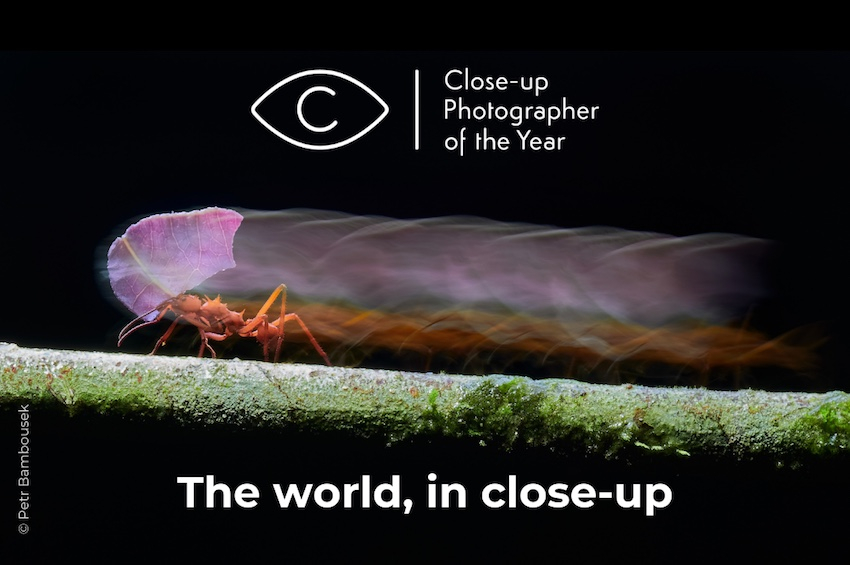 Add to Favorites
Report Listing
Call to photographers for close-up, macro or micro pictures.
Enter the first Close-up Photographer of the Year for an opportunity to win a share of the £4,000+ prize pot. The best photographs will be featured in our Top 100 online exhibition, and all entrants may request a written appraisal of their photographs for free.
We seek images that make small things large, or that reveal the often overlooked details of animals, plants, natural materials, and objects. We want you to help us, and our viewers, see the world anew.

Who can enter?
The competition is open to anyone worldwide who is using any camera, phone or microscope to take pictures.

Prizes
A prize fund worth over £4,000 will be shared between the overall winner and six category winners.
The overall winner receives the title of Close-up Photographer of the Year, a trophy, and a prize worth £2,500. This is composed of a £1,000 cash payment, along with a SIGMA 70mm F2.8 DG MACRO Art lens and a SIGMA sd Quattro camera. 
Each adult category winner receives a certificate and £300.
The Young CUPOTY winner will receive the title of Young Close-up Photographer of the Year and a SIGMA 70mm F2.8 DG MACRO Art lens worth £499.
The best 100 images will be featured in The Top 100 showcase. This will be an interactive online exhibition that will act like a Hall of Fame for photographers.
We also offer free feedback on your pictures, on request, after the judging is complete.
The Co-founder, Tracy Calder, who has 20 years of experience in the photography magazine industry working for titles such as Outdoor Photography, Amateur Photographer, and B+W Photography, will ensure good coverage of the shortlisted and winning images. 

Categories
Animals — From details of birds and mammals to macro shots of invertebrates and small creatures.
Plants & fungi — In detail or captured up-close within the habitat.
Intimate landscape — Natural, non-living materials such as water, mineral, and rock. 
Manmade — Objects and materials conceived or created by humans.
Micro — Pictures on any subject captured with any type of microscope.
Young CUPOTY — Open to photographers aged 17 or under on Feb 10th 2019.

Judges
Put your work before our judging panel of expert photographers and editorial influencers. Who knows where that could lead? Our judges are David Maitland, Sue Bishop, Robert Thompson, Ross Hoddinott, Keith Wilson, and co-founder Tracy Calder.

Copyright
Close-up Photographer of the Year respects your rights and does not claim copyright for pictures you submit to the competition, you will retain full copyright for each entry.
For more information about this opportunity for photographers, please visit the Event Website.