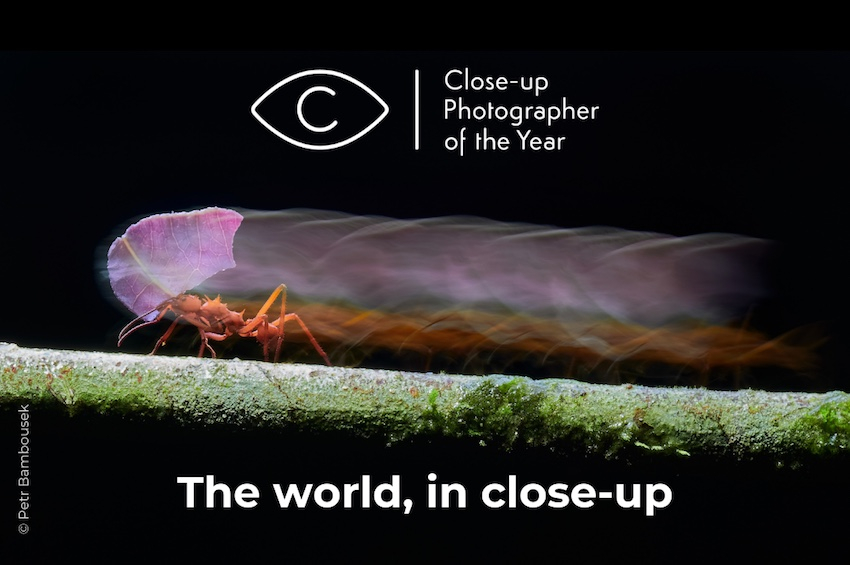 Email Friend
Add to Favorites
Report Listing
What Makes this event different?
We are the only international competition dedicated to close-up, macro and micro photography. We are looking for images taken with any type of camera, and we have a specialist category for images taken with any type of microscope. The competition is also supported by a blog and newsletter, which hopes to encourage photographers to slow down, enjoy the craft of photography, and to make connections with others who are equally passionate about the world up close.
Copyright Policy
Close-up Photographer of the Year respects your rights and does not claim copyright for pictures you submit to the competition, you will retain full copyright for each entry.
Image Usage Rights
Shortlisted and winning images will be used for any purpose directly connected with the competition for a period of three years from the announcement of the winners. Winning or shortlisted images may also be held in a Competition Winners Archive on the Site, in perpetuity, so the public can see any winning or shortlisted entries from previous years.
We want to celebrate close-up, macro and micro photography in all its forms, and we are looking for images that help us see the world anew.
The competition is open to anyone, living in any part of the world and using any camera or microscope to take pictures.
There are six categories to choose from:
Animals — From details of birds and mammals to macro shots of invertebrates and small creatures.
Plants & fungi — In detail or captured up-close within the habitat.
Intimate landscape — Natural, non-living objects and substances such as water and rock.
Manmade — Objects and materials conceived or created by humans.
Micro — Pictures on any subject captured with a microscope.
Young CUPOTY — Open to photographers aged 17 or under on the closing date.
An elite panel of experts will judge the entries, including David Maitland, Sue Bishop, Robert Thompson, Ross Hoddinott, Keith Wilson and co-founder Tracy Calder.