The deadline to participate in this event has passed. Find other call for entries and opportunities by browsing this site. Try search for other events in the
Art
»
COMPETITIONS & CONTESTS
category.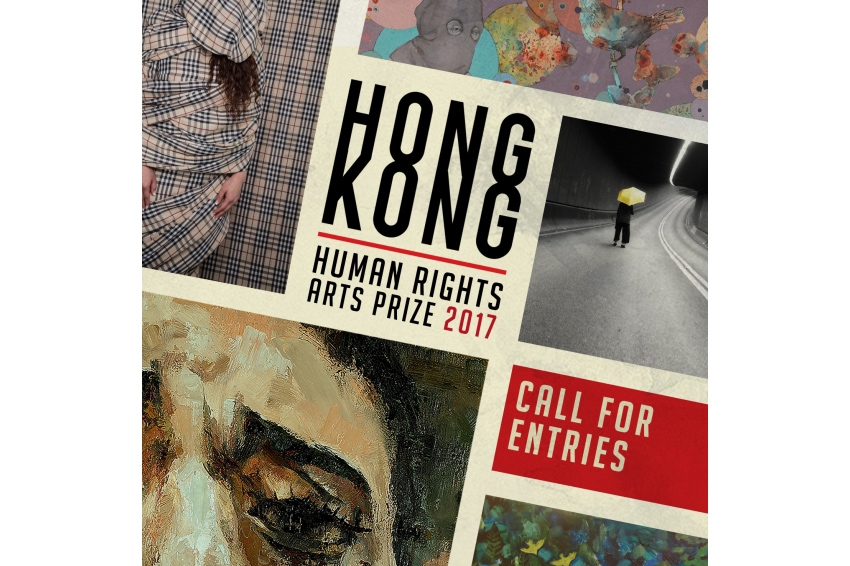 Email Friend
Add to Favorites
Report Listing
Event History
Launched in 2013, the prize ran successfully for 3 years, and after a brief hiatus in 2016, is back with a focused external project team driving the prize forward in collaboration with Justice Centre Hong Kong and our partners.
What Makes this event different?
The prize is free to enter. We are the only Southeast Asian arts prize that focuses solely on Human Rights. Our esteemed panel of judges are well known in the international art scene and comes from the publishing, non-profit and gallery sectors.
Justice Centre Hong Kong is proud to announce the Hong Kong Human Rights Art Prize 2017 (HKHRAP) is now open for entries through 1 November 2017. The HKHRAP 2017 is lead by Hong Kong-based artist and 2014 Arts Prize winner Katie Vajda (@katievajda) and Peter Augustus Owen (@peteraugustus), writer, photographer and associate publisher of ArtAsiaPacific magazine.  The prize is open to all Hong Kong-based visual artists who submit artwork around the theme of local or international human rights. Recurring themes in artworks exhibited and auctioned in previous years include the Occupy movement, homelessness, the plight of refugees, forced labour, ethnic minorities and LGBT rights.
Since the launch by Justice Centre Hong Kong in 2013, the HKHRAP has played a pivotal role in discovering new talent and encouraging Hong Kong-based artists to explore the state of human rights both at home and abroad. "We hope the Hong Kong Human Rights Arts Prize allows us to engage with more sectors of the community, working with artists, institutions, the education sector, media, galleries and corporates, while raising awareness and much-needed funds for the front-line work of Justice Centre Hong Kong," says Piya Muqit, Executive Director of Justice Centre Hong Kong.
Entries are judged by an esteemed panel of experts from Hong Kong's art and business community including Claire Hsu, the co-founder of Asia Art Archive; Elaine W. Ng, publisher and editor-in-chief of ArtAsiaPacific magazine and Kacey Wong, noted Hong Kong artist; David Schacht, VP of Global Initiatives for National Geographic Society; and Cosmin Costinas, Para Site Executive Director/Curator.
The winner of the HKHRAP 2017 will be announced at an exhibition opening hosted by our event partner, Blindspot Gallery, featuring shortlisted work on 9 December 2017 and will run through 16 December. The winner will receive one of Asia's most prestigious art award packages featuring a cash prize of HK$ 35,000 and an exclusive trophy, forged by Hong Kong artist and judge, Kacey Wong. Two runners-up and a Directors' Choice recipient will also receive awards.
Artists can enter at no fee by visiting: www.justicecentre.org.hk/artsprize/
Instagram: @hkhumanrightsartsprize
Facebook: @HongKongHumanRightsArtsPrize