The deadline to participate in this event has passed. Find other call for entries and opportunities by browsing this site. Try search for other events in the
Art
»
JURIED EXHIBITIONS
category.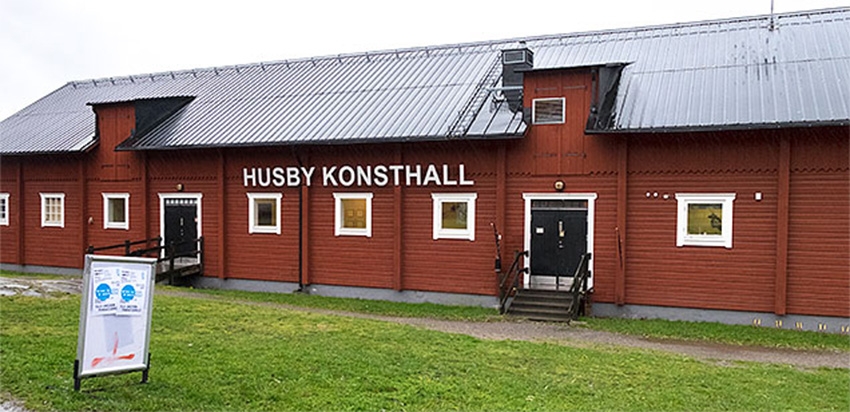 Email Friend
Add to Favorites
Report Listing
Call for entries: International: Husby Konsthall miniature print exhibition
Husby Art center in Husby Sweden is a multipurpose, non-profit, grant funded art center with an exhibition space, a teaching program for children and teens, and open access studio space for adults. Our mandate is to provide our community with the opportunity to view both national and international artists in our exhibition and teaching program. With this in mind, we would like to invite printmakers to participate in a mini print exhibition. 
We are unable to administer sales, but artist information will be displayed, allowing buyers to contact artists. Due to prohibitive postage costs, we have a no return policy. Chosen prints, prints not sold, as well as non-accepted prints, will become a valuable contribution to our permanent collection at Husby gallery, used as an education tool for our printmaking students. 
visit:http://www.husbygard.nu/miniprinteng.html
Eligibility
International, all artists over 18 working with fine art printmaking. Each artist should submit a single print, or, more, if the prints comprise a series.  All traditional printmaking techniques are acceptable. (No drawings, photographs, or direct reproductions are eligible.) Any questions can be sent to info@husbygard.nu
Deadline
Prints must arrive at Husby Konsthall by December 31, 2018. All payments must be received by December 31, 2018. Send prints to:
Husby Konst & Hantverksförening
Husby Gård
SE-164 30 Kista
Sweden

Artists residing in Sweden can also bring their art to Husby Konsthall or the HKHF office anytime before December 31. See the HKHF website for contact information, http://www.husbygard.nu/kontakt.html.
Payment of the application fee
Only paid applications will be considered by the jury: all payments must be received by midnight December 31. Please note that bank transfers can take up to 3 days to complete.
For international payments, Pay the application fee of 200 Swedish crowns with a bank transfer to:
Husby Konst & Hantverksförening
IBAN SE7360000000000726627682
Swift/BIC: HANDSESS
Include your full name and email address with your payment

For payments in Sweden: pay to Husby Konst & Hantverksförening
Bankgiro 632-5849, include your full name and email address with your payment
PayPal payment option is available on the announcement page, here: http://www.husbygard.nu/miniprinteng.html
Image size and paper size
The image size should not exceed 21,5 x 21,5 cm. The paper or print surface should not exceed 28 x 28 cm. Only two dimensional work is accepted.
How to Enter
There is no requirement for sending files for review. Write the following information on a label:
your full name
your complete post address including country
email address
website address
printmaking technique used
the image title
Tape or glue this information to the back of your work. Mail or deliver your print. All applicants who have paid will receive a notification of their payment after January 7 2019. Any inquiries can be sent to info@husbygard.nu
Jury/notification
A jury composed of the exhibitions committee of Husby Konst & Hantverksförening, and a representative from Sweden's Printmakers Association. A list of the artists selected by the jury will be published on the Husby Konsthall website after January 7, 2019.
Marketing materials will be available for downloading on the Husby Konsthall website. Prints and artist information will be available for online viewing on the website in March of 2019.
All artists are invited to attend the vernissage Saturday, January 12th, 2019 at 12PM.
Image dimension and outside dimension
Image size may not exceed the dimensions of a square measuring 8 ½ inches by 8 ½ inches/21.5 x 21.5 centimeters, outside dimensions may not exceed 11 by 11 inches/28 x 28 cm, only two-dimensional works.
Mailing information
No matt board or framing is required.  All prints must have the identification label attached to the back, see "How to enter" for label information.