The deadline to participate in this event has passed. Find other call for entries and opportunities by browsing this site. Try search for other events in the
Art
»
JURIED EXHIBITIONS
category.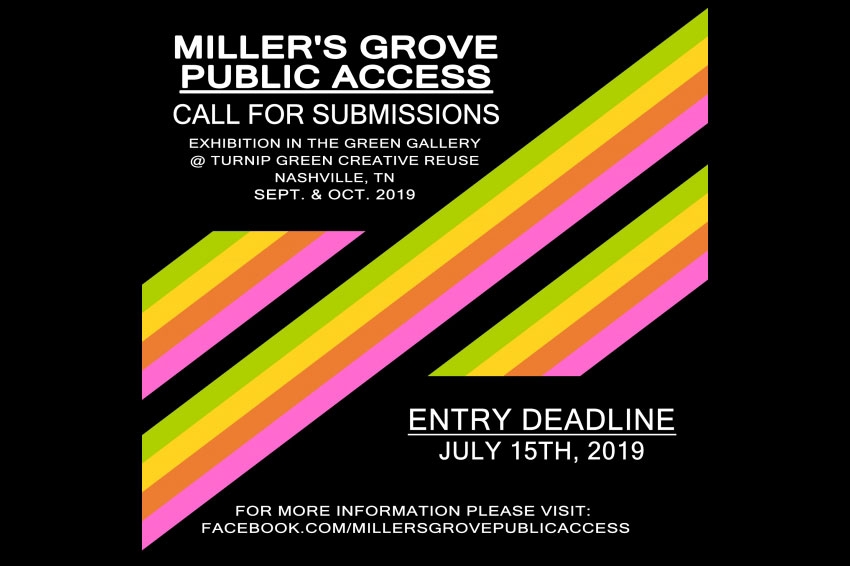 Email Friend
Add to Favorites
Report Listing
Event History
Originally the endeavor of one artist, Miller's Grove Public Access was a project dedicated to expressing symptoms and coping mechanisms commonly found in Bipolar One. The first two pieces were shown at the Crappy Magic Experience in 2018 and then a third was shown in February of this year. Since then, it has grown to a fully curated project seeking to reach out to other marginalized artists and explore different aspects of mental health and how harmful stigma can keep individuals from getting the help they need.
Image Usage Rights
Accepted submissions will not only be featured during our exhibition, but artists' work will also be a part of a VHS compilation tape as well as our Vimeo Channel. Works will also be used for promoting the exhibition and the project.
Miller's Grove Public Access is pleased to announce it's first ever call for submissions! This on-going video art project centers around personal accounts with mental health in the format of public access television shows. By giving artists a safe space to express themselves, we aim to dispel harmful ideologies keeping individuals from getting the help they need and deserve.
The project's main initiative is to lift up the voices of marginalized artists in order to produce personal and impactful work. Using older videography methods and re-used materials with a DIY sensibility, the project aims to be as accessible as possible. Eliminating the need for high quality visuals and intricate production values allows artists to focus on their message while still creating work in a unique style. 
If you have a story to share and want to help in the fight to end stigma, make sure to submit your finished show by July 15th, 2019 to be considered for one of two lineups during our September and October exhibition in the Green Gallery at Turnip Green Creative Reuse.
________________________________
GUIDELINES:
- Anyone who has struggled with their mental health at some point in their life or who has a mental illness is eligible to submit. Whether you've battled with moments of social anxiety or you're in a constant tug of war with Bipolar Disorder, your story is valid.
-To be considered, your show must explore your experiences with your own mental health using the loose format of a public access television show. Your show can fall under any genre or style and your content can be as conceptual or as satirical as you wish, apart from content that is counterproductive to the project's mission.
-Examples of show formats and genres include, but are not limited to: talk/chat, cooking, religious, after school specials, crafting, documentaries, soap operas, sitcoms, shopping, game shows, news, animation, children's programming, sports, and makeovers. Get creative. We encourage you to be bold!
-Videos must be between 2:30 – 5:00 minutes long.
-Though preferred, you do not have to act in your show. In fact, as long as it's your story being told, you can utilize the help of other artists regardless of their mental health status. Just make sure to credit them as a contributor when submitting.
-All submissions must be turned in as a MP4 or Quicktime file.
-Shows will be converted to VHS after you turn them in. You are NOT responsible for this step. However, if you want to shoot your show with a VHS camcorder, you are more than welcome to. You can even drop off or mail in your tape, but you will be required to provide a digital audio file along with your submission.
-All shows will be converted to an aspect ratio of 4:3 after you turn them in. Again, you are not responsible for this, but please keep this in mind while shooting and editing your show.