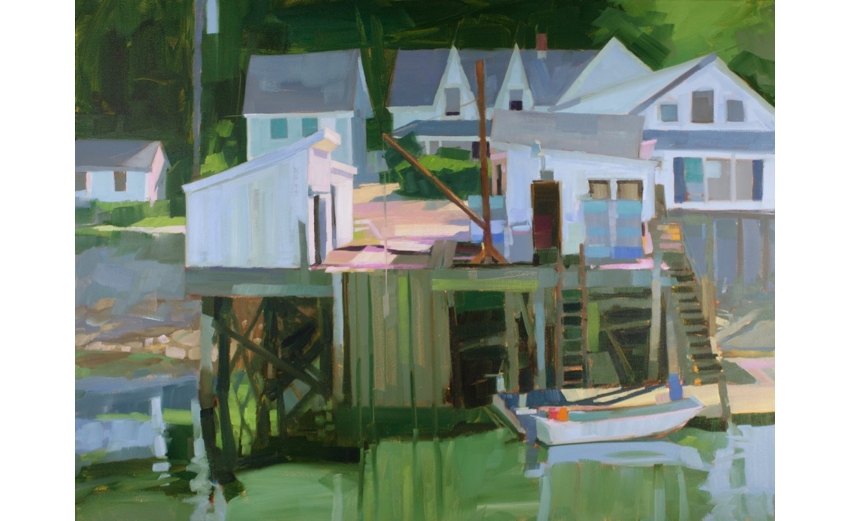 Add to Favorites
Report Listing
What Makes this event different?
Philip is known for his accomplished plein air and studio paintings which are vibrant and loose. Philip is celebrated for his illuminating, engaging, and positive teaching. He's skilled at addressing his student's confidence and abilities to help them move to the next level. Student testimonial: "Philip is a delight to work with, giving freedom yet challenges to students of all levels, based on a deep knowledge of expressionistic landscape painting." – Vcevy Strekalovsky, Hingham, MA
Join artist Philip Frey for a Plein Air workshop.
Start your day early with the artist, painting on location in Acadia and Bar Harbor, Maine. Demos and critiques are held during the afternoons with a break mid-day.
This is an intensive workshop. Plein air painting experience and good drawing skills at the intermediate or advanced level are required.
Come ready for the unpredictable Maine weather (sun, wind, bugs and rain). We will paint indoors if it rains or under cover outside.
Bring your medium of choice to the workshop. Philip will be painting in oil but he has experience with watercolor, acrylic and dry media.
Workshop will take place July 23rd - 29th, 2017.
To learn more about this opportunity for Plein Air Painters, please visit the Event Website.