The deadline to participate in this event has passed. Find other call for entries and opportunities by browsing this site. Try search for other events in the
Art
»
ARTIST RESIDENCIES
category.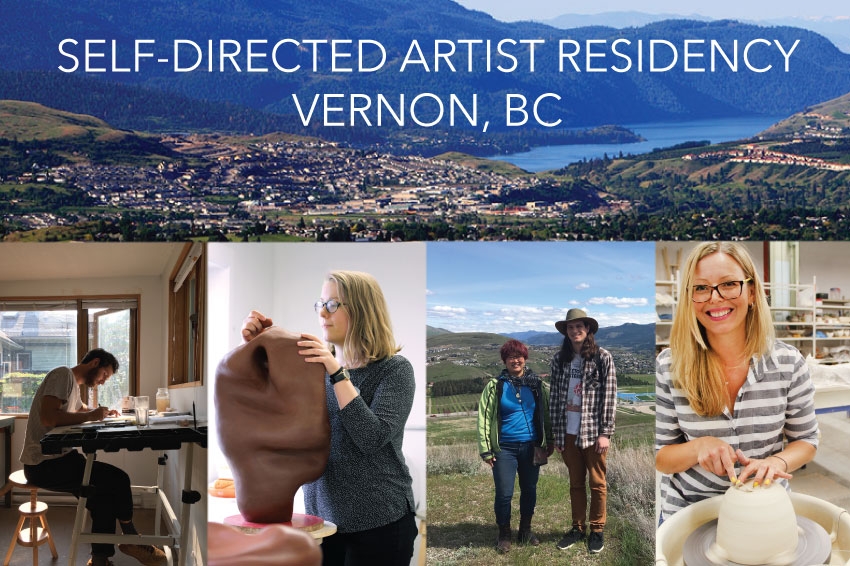 Add to Favorites
Report Listing
Event History
Over 120 years old the Caetani Cultural Centre is a 6,000 sq. ft. designated heritage house. It is situated on 1 and 1/2 acres of land on lower East Hill. The facility is operated by The Caetani Cultural Centre Society as a registered not-for-profit charitable organization. The house and grounds are property of the City of Vernon, and operated by the Caetani Cultural Centre Society. The house is the former home of renowned artist, mentor, writer, and teacher Sveva Caetani. The artist was locally known as 'the Countess' given her aristocratic background. She was a visionary figure in the community with a deep belief in culture, knowledge and artistic endeavours.
What Makes this event different?
The Caetani Cultural Centre (C3) is situated two blocks from beautiful downtown Vernon, British Columbia. It is within walking distance (or using public transportation) to shopping, as well as most public facilities and amenities. C3 holds scheduled events during the year for the public to access the gardens, and to engage with member artists and enjoy the facilities. Based on the length of the residency, and if it is requested, the Caetani Cultural Centre will assist in facilitating receptions, workshops, and public programming based around the participating artist's work. As a relatively new program, C3 is interested in getting feedback and constructive criticism from participants. Residents are asked to submit an exit survey upon completion of their project. Artists-in-Residence are requested to leave a piece of art in the community, if possible.
These Self-Directed Residencies are not themed or sponsored. Fees are based and pro-rated on length of stay. Artists are to provide their own materials, food, and transportation.
Artists are responsible for their own transportation. The Caetani Centre residential accommodation is within walking distance to most downtown shopping amenities, however, a complimentary bicycle and helmet are available for the resident's use (at their own risk).
Residency fee: $435 Includes small private Fogliano room with desk, shared kitchen and bathroom in house.
Optional add on Ninfa Studio Space: $155
Refundable Damage/Cancellation Deposit: $200
Total with studio: $790
Total without studio: $635
Please note:
The fee does not include food, health insurance, travel expenses, art materials, shipping, exhibition costs, or other personal expenses.
Most participants apply for grants to institutions, foundations, universities, government agencies, etc. in their country/province of origin to assist with funding.
Pricing is tiered and is based on the length of the residency and the specific needs of the proposed project.
The Caetani Centre does not provide daily cleaning of the studios or rooms or daily meals. Residents are expected to maintain their studio spaces and rooms, shared common areas of the kitchen, bathroom and other common areas in a clean, tidy and orderly manner, with respect for the other residents using the space.
NOTE TO ALL INTERNATIONAL APPLICANTS: Please ensure that you apply far enough in advance and that you are able to travel, have visas and passports in order and are able to accept a residency for the dates specified prior to making application. Cancellation fees and restrictions will apply.
Dates of residency: May 15-June 15, 2018 (Dates are flexible)
Deadline to apply: April 30th, 2018
For more information about this residency opportunity, please visit the Event Website.