The deadline to participate in this event has passed. Find other call for entries and opportunities by browsing this site. Try search for other events in the
Art
»
COMPETITIONS & CONTESTS
category.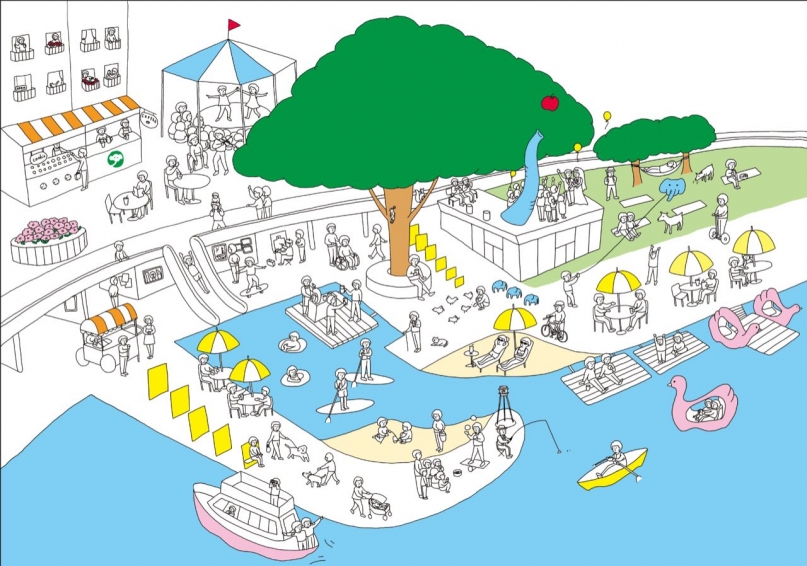 Add to Favorites
Report Listing
Event History
Zou-no-hana Terrace (Yokohama, Japan) opened as a rest house within Zou-nohana Park in 2009 to celebrate 150 years since the Yokohama port opening. With an art space and cafe, we provide various cultural programs. Zou-no-hana Terrace aims to be a new center of cultural exchange.
What Makes this event different?
The project is a celebration of the 10th anniversary of our art space. We set the entry details as selecting the duration and timeframe during when you would like your idea to be presented, and also the place from the specified locations. This is a site-specific project.
Call to Artists.
The Zou-no-hana Terrace will be celebrating its 10th anniversary in 2019. "The Public Space Project" will be held at a commemorative event. The purpose of this project is to get ideas from artists and others for what they would like to see or have at the Zou-no-hana Park/Terrace to make it an even more relaxing and comfortable space. The gathered ideas will be exhibited in 2019 as a "Futurescape", which envisions the state of Zou-no-hana Park/Terrace in 1 year/ 10 years/ 100 years from now
We seek ideas from people who would like to create or do a project at Zou-no-hana Park, whether it is just for 10 seconds or even for the next 10 years. 
Applicants can choose the "duration" of their works, from 10 seconds/ 10 minutes/ 1 hour/ 10 hours/ 10 days/ 10 years, and propose an idea for making the Zou-no-hana Park an even more relaxing, comfortable, and enjoyable place.
The selected ideas will be exhibited/performed from June 7-June 16, 2019 at the "Zou-no-hana Terrace 10th Anniversary Exhibition".
This project is a Social Experiment to Create to a Comfortable Public Space through Artistic Creativity.
Do you have any idea you want to try using in a public space?
●Exhibition Fee:There is no exhibition fee.
*The organizers are not providing support for costs required to realize ideas. It is expected that all expenses are covered by the applicant. We have, however, setup the [Zou-no-hana Terrace 10th Anniversary Special Website] where those seeking support can exchange information. 
●Application Method
Please fill out the required items in the specified application form (please download from the [Zou-no-hana Terrace 10th Anniversary Special Website]) and send.
[Form 1] Applicant information (2 pages) 
[Form 2] Idea outline/ Selected duration, time frame, location/ Idea description (3 pages)
Applications can be sent by email (10th@zounohana.com) or by mail delivery (Zou-no-hana Terrace, 1 Kaigandori, Naka-ku, Yokohama-shi, Kanagawa).
●Submission deadline
February 11 (Mon.), 2019 (no exceptions)
You can find more details from this URL.
http://www.10thzounohana.yokohama
For more information about this opportunity for artists, please visit the Event Website.