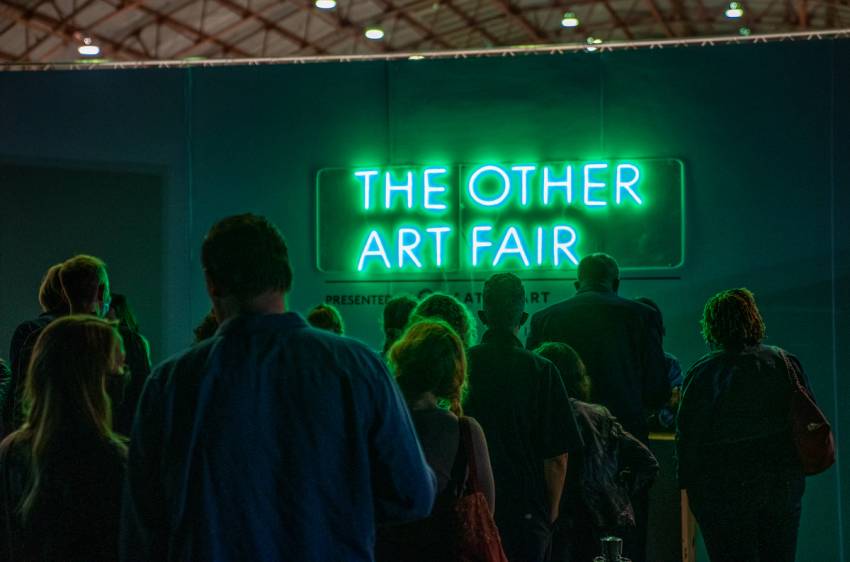 Add to Favorites
Report Listing
Call for Artists - Art Fair Opportunity
Accepting applications for the 11th edition of The Other Art Fair Los Angeles, occurring at Barker Hangar from April 4-7, 2024.
Set amidst the world's major cities, each fair is distinctive, blending avant-garde yet approachable works from 100+ independent artists, along with immersive installations, performances, and intriguing encounters. This yields an inspiring, evocative, inclusive, and enjoyable event, reshaping perceptions of art and fostering enduring connections between artists and art enthusiasts.
Dedicated to championing independent artists since 2011, The Other Art Fair has collaborated with 3,000+ artists from 20+ countries, hosting 12 annual in-person fairs across the UK, US, and Australia.
The Fair package encompasses a booth at the 4-day in-person event at Barker Hangar, Santa Monica (April 4-7, 2024), pre-fair workshops, marketing sessions, booth curation feedback, and more. Fees begin at $2,240. Explore www.theotherartfair.com/artists-apply/ for details on The Other Art Fair and the application process.
Application submission is free and straightforward at www.theotherartfair.com/la/applications. All submissions are due by December 17th, reviewed on a rolling basis through January 2024 by our expert selection committee. Act swiftly, as exhibition booths are limited and fill rapidly!
Are you an emerging artist contending with conventional barriers in the contemporary art world? You might qualify for the New Futures prize, offering one recipient free exhibition space at The Other Art Fair Los Angeles. Check eligibility criteria and the New Futures application at https://form.jotform.com/233106189431149.
For more information about this opportunity, please visit the Event Website.