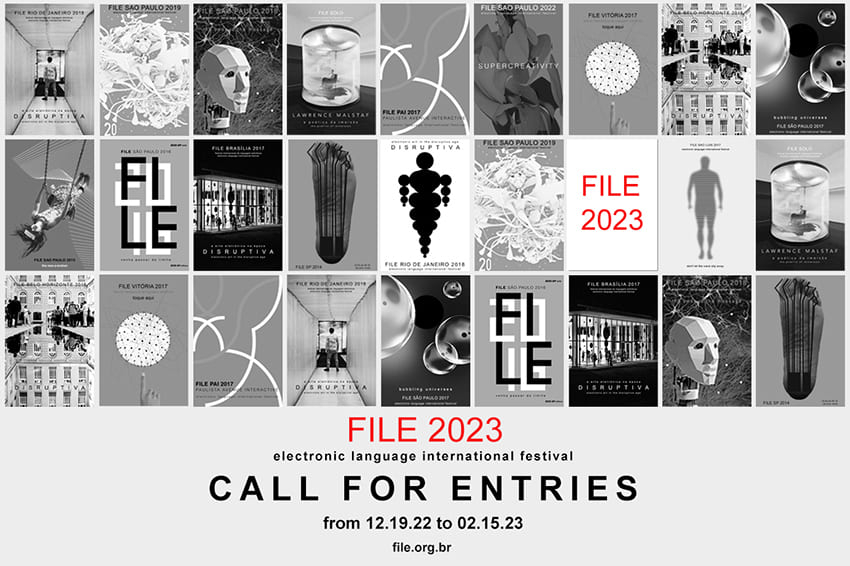 Email Friend
Add to Favorites
Report Listing
Event History
FILE – Electronic Language International Festival is a non-profit cultural organization that sparks a reflection on the main aspects of the contemporary digital and electronic universe; disseminating the electronic language across Brazil and South America through events and publications since the year 2000.
FILE – Electronic Language International Festival – is receiving proposals for authorial works and educational projects (talks and workshops) in Art and Technology, from Brazilian and international artists, who are interested in being part of our 2023 exhibitions. Applications will be open from December 19th to February 15th.
This announcement opens the opportunity to participate in the 22nd. Edition of the Electronic Language International Festival, which is scheduled to take place at the FIESP Cultural Center, in São Paulo, from July 5th to August 27th. The selected projects will also be able to collaborate in parallel events in different states of Brazil, to be held in the same year of 2023.
It is possible to register with installations, works of sound art, video art, robotics, animations, CGI videos, virtual realities, augmented realities, mobile art, games, gifs, internet art, lectures and workshops. Projects for the LED SHOW programm, exhibited annually on the LED façade of FIESP on Avenida Paulista, can also be submitted using this form. Submit!
The submission is free of charge.