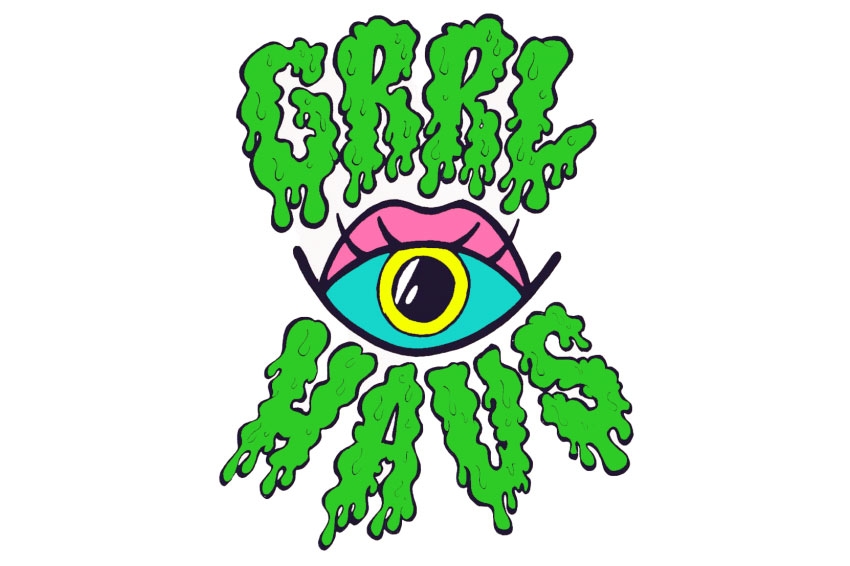 Email Friend
Add to Favorites
Report Listing
Event History
OUR HISTORY: GRRL HAUS started in 2014 at the Brattle Theatre in Cambridge, MA, USA. Since then the event has showcased over 400 filmmakers, including multiple musical performances, video art installations, exhibitions and local vendors. In 2016 GRRL HAUS relocated to Berlin Germany and started hosting small screenings of local films. As we established are identity in Berlin we began to include music and arts. Within the past few years we have grown to not just showcase films, but also art, music, dance, photography, handmade crafts and clothing, and even tarot, astrology and spiritual meet ups. The idea of GRRL HAUS is constantly expanding. We believe in no boundaries for creativity and are constantly looking for new ways to celebrate the work of underrepresented people. For our complete history of screenings, events, exhibitions, concerts and parties - you can view all our teasers and selected artists on our Media page : https://www.grrlhauscinema.com/media.html
GRRL HAUS is now accpting submisions for our Summer 2021 events
To submit : https://filmfreeway.com/GRRLHAUSCINEMA
For 2021 our main screenings will be held in July at two outdoor film events taking place in Berlin Germany. 
In addition all submissions will also be considered for our monthly curated online screenings, which includes interviews with the filmmakers. 
If we have permission (due to pandemic) to make more live events throughout the year - we will! And we hope to continue our end of the year event at the Brattle Theatre in Cambridge, MA.
GRRL HAUS is not your typical film festival, instead of having one big event - we have multiple events throughout the year. Our goal is to show as many quality short films made by women, non-binary, genderqueer, and trans people to an international audience.
We completely celebrate DIY culture and focus on sharing works to all different types of audiences. This can include audiences at international museums or to audiences at underground clubs. We believe that every audience deserves the chance to see these works, rather than just the typical film festival networking crowd. We want to reach all audiences and celebrate the inclusivity of creative and unique work in film.
OUR PROJECTS: 
International Screenings: 
Our international screenings are curated from our over 400 yearly submissions. Through these submissions we select our favorite short films. This includes our end of the year festival screening at the Brattle Theatre and museum screenings at the prestigious Institute of Contemporary Art in Boston.
Mobile Kino Screenings: 
We hold 3-4 screenings through Mobile Kino Berlin a year. These screenings we curate around the best of our local short film submissions and a selection of international short films. We invite the filmmakers to Q&A's following the screenings, where they discus their works.
Loophole Monthly Screenings: 
Once a month GRRL HAUS hosts screenings at Loophole Berlin. These events focus on sharing local films by local filmmakers. All of these screenings are free to enter and enjoy. We believe it's important to keep some events free for the public. 
These events build up our sense of local community and follows through with one of our founding principles : sharing our excitement and love for low budget, DIY events and making them accessible to everyone.
Online Screenings / Gimme 5: 
At GRRL HAUS CINEMA we were forced to cancel all our events during this Corona season, and every artist on our program list was left without a show venue. Energized and in defiance of the virus, we wanted now more than ever to keep going. We want the artists to keep going. We want to encourage them to stay active, to create, and most importantly to show their work. We want to reverse the status quo of art being left behind in times of crisis when it is needed most.
For past year (and into the future) we have been running online screenings, which we have been curating and presenting live on our online platform. We have been hosting these themed screenings on our website and Vimeo, as well as promoting all the films on our social media platforms. We host 10-15 short films on our site for a week. And then we remove them and continue hosting other themed sets.
Through these screenings our audiences are able to watch amazing short films in the comfort and safety of their home. All of the online screenings are free to watch, so they are accessible to anyone in these uncertain times.
Media: 
http://grrlhauscinema.com 
https://www.facebook.com/GRRLHAUSCINEMA 
https://www.instagram.com/grrlhauscinema/ 
https://vimeo.com/grrlhauscinema 

Visit our website  About Us Page to learn more and look for past and current partners, venues, curation teams and organizations.