The deadline to participate in this event has passed. Find other call for entries and opportunities by browsing this site. Try search for other events in the
Art
»
ART FAIRS & FESTIVALS
category.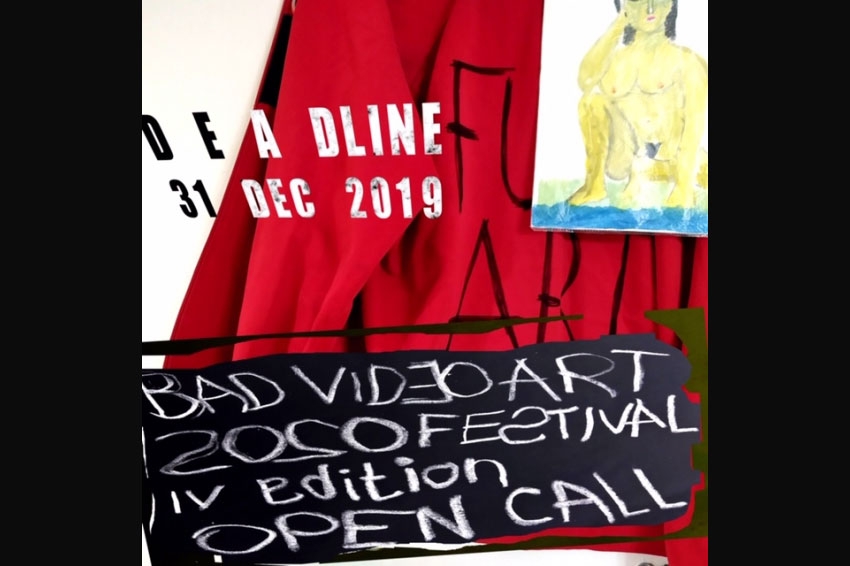 Email Friend
Add to Favorites
Report Listing
Event History
The International Bad Video Art Festival (BVAF) is an independent artist-run initiative. Video artists and bad movie fans Natalia Monakhova and Andrey Slaschilin have once decided to find out whether there is something like bad video art. It is well known that bad movies have long ago formed a special cultural field with it's own heroes and fans. In other arts sectors the issue of the bad has not been problematized so actively. Natalia and Andrey founded the International Bad Video Art Festival which was first held in March 2017 in A3 Gallery (Moscow, Russia) thanks to the support of the then-director of the gallery Andrey Volkov.
What Makes this event different?
Calling something "bad" and showing it is a game, which is impossible to lose. The viewer may not like what he sees but he won't be deceived. He has never been promised anything good, on the contrary, he was warned not to count on anything. This is not Louvre, he was told. What Venera? She is not here. There is no competition, no hype. Just bad video art from all over the world because it really exists in this world. And there are artists fearless enough to take part in the Festival without being afraid of labels or disrepute.
We are looking for videos that can be introduced as bad video art.
videos filmed without any purpose or concept, except the idea of making a bad video;
worthless videos of no special interest;
Join us if you are interested in the issues of quality and boundaries of art. Unlike other curators we don't ask you for the concept of your work. Instead please write why your video deserves to be called bad.