The deadline to participate in this event has passed. Find other call for entries and opportunities by browsing this site. Try search for other events in the
PHOTOGRAPHY
category.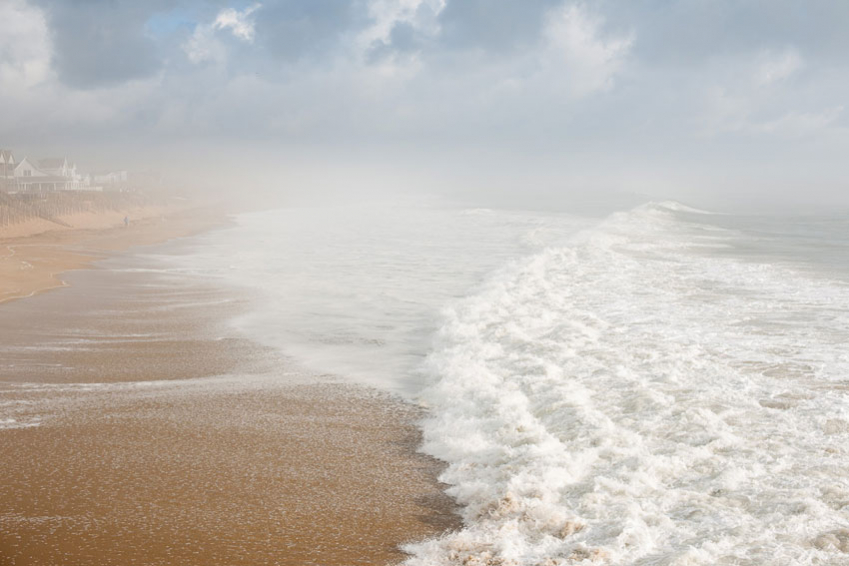 Print
Email Friend
Add to Favorites
Report Listing
Image courtesy of R. Jarquin

Vast and powerful, the ocean covers more than 70% of earth. Our collective future is interwoven with our stewardship of this dynamic resource that offers beauty, adventure, bounty, danger, peace, mystery, a home to many, and much more. 



CollexArts' new art call, Ode to the Ocean, seeks artwork that celebrates the many facets of our ocean from harbors and shorelines to powerful ocean waves, underwater landscapes, quiet moments, storms and other elements of the ocean that have inspired artists for centuries. 



Submit contemporary original artwork in keeping with the theme. Traditional and experimental styles will be considered. Accepting 2D work such as paintings, drawings, prints, photographs, and collages.

 As our planet faces increasing pressure from climate change our care of the ocean remains vitally important to our future.

Juror: Philip Koch is well known for his colorful, panoramic landscapes. He is an emeritus professor at the Maryland Institute College of Art, and his work can be found in the permanent collections of seventeen American art museums. More information about the juror can be found here: https://philipkoch.org/. 

The juror will be selecting 10 finalists for the Purchase Prize Award and will select 1-3 artists for the Artist Profile Page Awards. The Purchase Prize finalists will be contacted by CollexArt and the $1000 Purchase Award will be given to one artist or shared among 2 to 3 individuals. The Purchase Award winner/s will be showcased in the CollexArt website.

Part of the proceeds of this art call will be donated to Oceana, an organization that is focused exclusively on protecting the world's oceans.
 
AWARDS

$1,000 & More...
$1000 Purchase Award (Selected by the Juror and the CollexArt Curatorial Team)
The Purchase Award is intended to support the selected artist/s with meaningful recognition as part of the CollexArt Private Patron Collection. We will be awarding a Purchase Award of $1000 at the conclusion of the call. The $1000 Purchase Award will be given to one artist or shared among 2 to 3 individuals. The Purchase Award winner/s will be showcased in the CollexArt website.
 
Artist Profile Page Awards (Selected by the Juror)
Submitting artists (including the Purchase Award winner/s) may be invited to have their own in-depth Artist Profile Page, have their work included in the CollexArt Store and in the curated Online Exhibit Space.
 One to three artists will be recognized with this award.
 
$1000 in Sponsored Artist Websites Powered by FolioLink (Selected by CollexArt Curatorial Team) Three artists will be awarded one year of FolioLink artist website service. This award is intended to help artists who would benefit from a sponsored professional website.
‍
Artist Showcase Inclusion (Selected by the CollexArt Curatorial Team)
All submitted work tagged for inclusion in the Showcase will be considered for this promotional platform where artists can gain exposure for their work. Detail image pages in the Showcase site will show your name, image title, image description, pricing (if desired), an inquiry link, and link to your website (if desired). The Showcase site will be published after the results of the competition are announced. Showcase inclusion is determined by CollexArt Curatorial Staff.
‍
*If you are a Purchase Award winner you understand that the CollexArt Patrons intend to acquire your work.  Artists submitting for the Purchase Award should value their work in accordance with prior sales history or the amount a gallery would pay for the work without their commission fee added. In the case of an international acquisition, CollexArt Patrons pay for customs and importation fees.

‍Eligibility
Open to all USA and International artists who are 18 years and older
Accepting all original 2D work 

Submitted Work
All submissions must be original artwork conceived and produced by the artist
Submitted work must be one-of-a-kind or part of an edition (editions greater than 15 will not be considered)
All submissions must be free from copyright infringement
We will request release forms if needed
Only digital files are accepted through the CollexArt submission system (powered by SubmitArts)
Images must be saved and submitted as JPGs
Images must be no larger than 1920 pixels on the longest side and no smaller 960 pixels
Images must be 5MB or less
If your files are under the 5 MB maximum but over the pixel dimension you will have the opportunity to resize your files in the SubmitArts uploader to match the requirements
SubmitArts Submission Code: 6EA2DR

Entry Fee
The entry fee is $36.00 for up to 5 images and $2 each for each additional image up to 10 images in total. You can request to apply the $36 submission fee towards a CollexArt membership. Submission fees are not refundable. 

Entry Deadline:  October 16th, 2022
Artist Notification:  October 28th, 2022

Copyright and More
Artists maintain their copyright. Artists grant permission to Collexart and Kodexio, which is the managing company, to store submission images and related data, to showcase the artists' work in associated websites as part of the goals and mission of CollexArt. Artists agree to abide by the terms and conditions of the call for entry.

Questions
Email Contact: info@collexart.com
Please request a call if you need to speak with a CollexArt staff member.
For more information about this call for entry, please visit the Event Website.