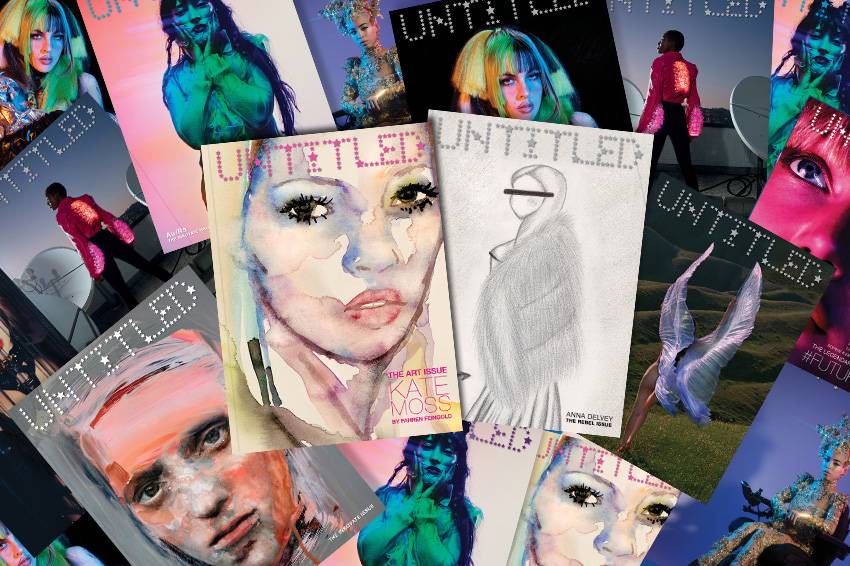 Email Friend
Add to Favorites
Report Listing
★ OPEN CALL ★
The Untitled Magazine Cover Story + Exhibit Presented in Collab with The Untitled Space gallery 
Get your artwork on the cover of The Untitled Magazine
Exhibit your work with The Untitled Space gallery
Submission Deadline April 3rd, 2023
The Untitled Magazine (https://untitled-magazine.com) has announced an open call to artists, photographers, and creatives for an exclusive digital cover story to be released this May 2023 to coincide with Frieze Week NYC, presented in collaboration with The Untitled Space art gallery. (https://untitled-space.com)
Have you always wanted to have your artwork on a magazine cover? This is your chance to inspire countless people with your unique artistic voice.
We are thrilled to announce our first-ever open call to artists for an exclusive digital cover story, including promotion across the magazine's social media channels and the option to have your work featured by The Untitled Space gallery on Artsy. Have your artwork seen by more than 500,000+ international viewers, including Untitled's international audience of leading galleries, museums, influencers, collectors, curators, talent, and art lovers around the world. The feature will be seen across art and media channels, shared virally on social media, and appreciated by the creative community around the world. 
Untitled is looking for an artist with an exceptional body of work for this unique opportunity. The selected artist will be featured with a cover story along with an exclusive interview on their work for The Untitled Magazine. The special edition cover story will be featured on the magazine's online edition as well as social media channels along with an online exhibition of the artist's work, which can optionally also be for sale by The Untitled Space gallery. 
Submissions are open to artists and creatives internationally. All ages, genders and visual mediums will be considered. The open call is an open theme, artwork can be of any visual content, including abstract or figurative contemporary art, photography, digital art, fashion, or conceptual content. The artwork does not have to be for sale, and can be existing artwork from your current collection or archives. Untitled is looking for the most innovative and unique artwork to share with our audience. Submit your most creative concepts! We are open to all types of content including images, gifs, and videos. 
The cover story will be curated by Indira Cesarine, editor-in-chief of The Untitled Magazine and founder of The Untitled Space gallery in Tribeca, NYC. 
All artists who submit will be considered for future opportunities with The Untitled Space gallery, including group shows, international art fairs, and special projects.