C4E REWARDS FOR ARTISTS
If you participated in an event listed at C4E you may be eligible to apply part of your entry fee as a credit towards a FolioLink professional artist website. You can learn about FolioLink artist websites here.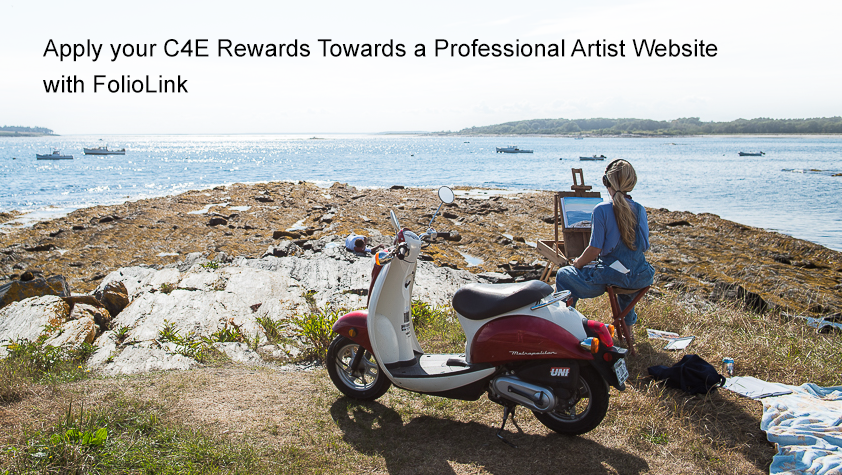 To apply for a C4E reward towards a FolioLink artist website contact FolioLink at 703-506-0878 or by email at info@callforentries.com. We will ask for your name to verify participation and upon approval a special discount code will be generated for you. Approval usually takes 1-2 business days.
Are you a company providing services to artists?
If you would like to offer discounts in the C4E Rewards program please contact us at info@callforentries.com