The deadline to participate in this event has passed. Find other call for entries and opportunities by browsing this site. Try search for other events in the
PHOTOGRAPHY
»
FAIRS/FESTIVALS
category.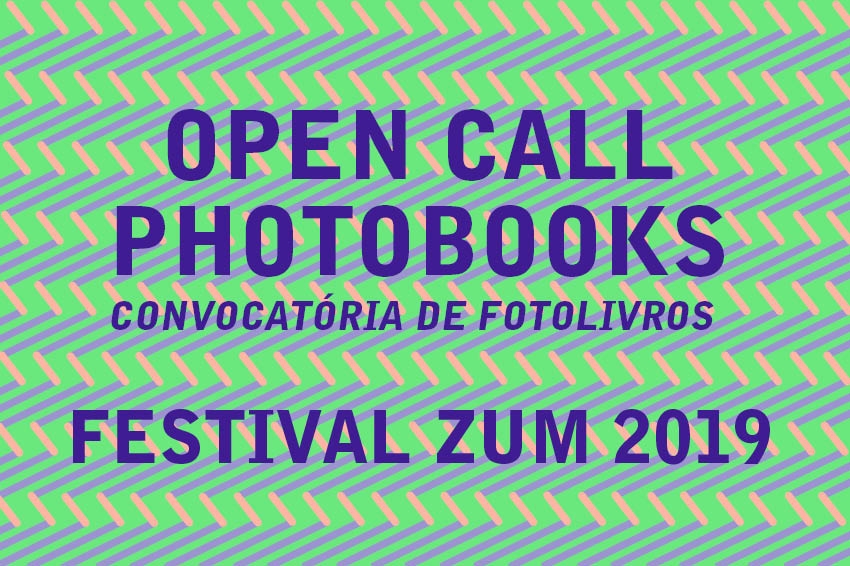 Email Friend
Add to Favorites
Report Listing
ZUM Magazine and the Photography Library at IMS Paulista announce the Call for Photobooks ZUM Festival 2019.
This open call aims to foster the relationship of Instituto Moreira Salles with the contemporary photography editorial producers, with no costs involved and open to participants from all over the world. We want to know, show and share photobooks made within the last 12 months and strengthen ties with photographers, producers, publishing houses, graphic designers and the audience.
The selected publications will be shown at the ZUM Festival 2019 between November 2nd and 3rd at IMS Paulista, in São Paulo, Brazil.
How to participate
1– Fill the form here:
https://docs.google.com/forms/d/e/1FAIpQLSfypgU-5OlaBad85CySPN5K-1WIPlA2WuA36SVhw674MkXezQ/viewform
2– Send your book to the address below or bring it in person:
Convocatória de Fotolivros / Festival ZUM 2018 Avenida Paulista, 2439, 6º andar CEP 01311-936 − São Paulo/SP, Brasil
Information
Will be considered for the exhibition the books that arrive at IMS Paulista until October 4th , 2019. Books received after this date will be disregarded.
Will be accepted books published in any country, by any publishing house, including selfpublished books.
The books must have been published after October, 2018.
The submission is free of charge.
All books sent, including the ones not selected for the exhibition, will be incorporated by the IMS Photography Library, if in accordance with the policies of the library's collection.
We are not responsible for books lost in the mail or courier.
Further cases not predicted by this call will be evaluated by the ZUM Festival crew.
The authors of the selected books authorize the complete or partial reproduction of the publication by IMS's printed or online media channels as promotional material for the event.
In submitting the book, the authors declare that they are the legitimate owners of the rights to the book and to the works reproduced in it, responding personally for any violation of third parties' rights, be they intellectual and/or image rights, and inherent material and/or moral damages caused, exempting IMS from any potential liability.
The final result will be announced in October at ZUM Magazine's website ( http://www.revistazum.com.br) and other IMS channels and social networks.
Questions should be adressed to festivalzum@ims.com.br
---
ZUM is a Brazilian biannual magazine dedicated to contemporary photography.
The Photography Library at IMS Paulista is a unique initiative in Brazil, with an archive composed exclusively of books and magazines about photography. Besides the general works,
selected by the curatorship, it has also collections of names such as Stefania Bril, Thomaz Farkas, Iatã Cannabrava, Vania Toledo, and Steidl.