The deadline to participate in this event has passed. Find other call for entries and opportunities by browsing this site. Try search for other events in the
Art
»
ARTIST RESIDENCIES
category.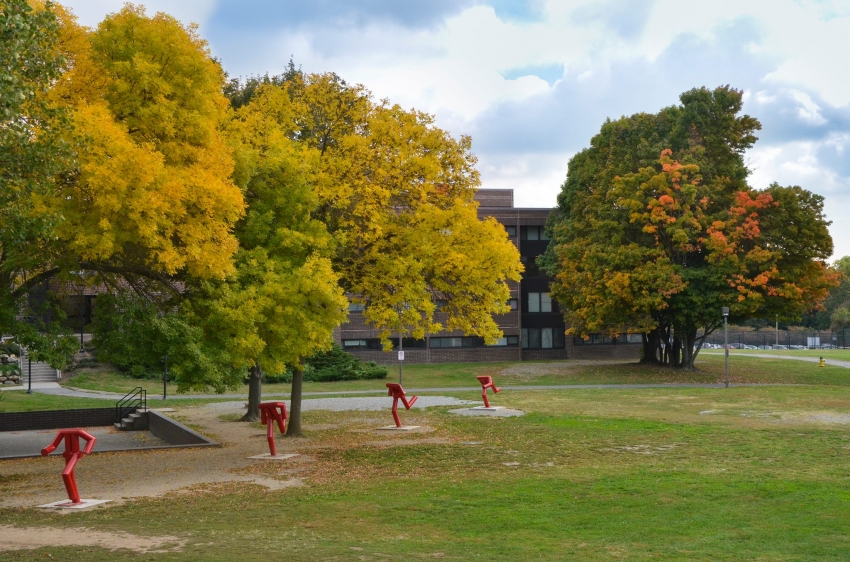 Add to Favorites
Report Listing
What Makes this event different?
A stipend of $19,000.
The Windgate Artist in Residence Program (WAIR), which is part of the School of Art+Design at Purchase College, is now accepting applications from contemporary artists and craftspeople who are working in the field broadly defined as applied design for Spring 2020 and Fall 2020, with application deadline on September 8, 2019.
This program supports the development of new work by designers and craft artists that can benefit from the educational and financial support of this grant. We are looking for risk-takers with strong technical expertise and conceptual rigor in one or more of the following areas of specialization: craft, applied design, environmental design, craft in the expanded form, social practices, and/or architecture.
The Windgate Artist in Residence will receive:
- a stipend of $19,000
- 24/7 studio access (located within the college's Wood/Metal shops)
- on-campus accommodation
- an exhibition at the Richard and Dolly Maass Gallery.
The selected candidate is expected to live on campus for 4 months during the school semester (Spring 2020 or Fall 2020), to give a lecture on their work, and to deliver a community engagement event(s). Community engagements can include but are not limited to: a master class, teaching a workshop or co-teaching with an existing faculty member, delivering a performance, hosting a symposium, etc. Residents will have an exhibition of their work in the semester following the residency at the Richard and Dolly Maass Gallery in the School of Art+Design. The $19,000 stipend covers all necessary artist materials, travel, shipping, and living expenses for the duration of the residency.
Eligibility:
Successful applicants will have a wide range of skillsets and will be eager to share their expertise in an academic studio environment. Chosen residents will be artists and practitioners who have a mature developed body of work, and proven experience of working directly with undergraduate and graduate students. The residents will have proven technical proficiency in their field and be self-sufficient in operating related facilities.
United States residents and International residents are encouraged to apply; international residents are responsible for obtaining legal status for residency during the period. Students enrolled in undergraduate or graduate study are ineligible candidates. Purchase College is committed to fostering a diverse community of outstanding faculty, staff and students, as well as ensuring equal educational opportunity, employment, and access to service, programs, and activities, without regard to an individual's race, color, national origin, religion, creed, age, disability, sex, gender identity, sexual orientation, familial status, pregnancy, predisposing genetic characteristics, military status, domestic violence victim status, or criminal conviction. Women and minorities are encouraged to apply.
More about the program:
Since its inception in 2006, Windgate Artist in Residence Program (WAIR) has hosted 27 residents to-date; featured 40+ guest speakers, artists and critics for panel discussions and symposiums; and engaged with nearly 5,000 graduates of the School of Art+Design at Purchase College. This semester-long residency in Applied Design has become a fixture at Purchase College that has enriched the educational experience of our students, fostered the development of new work by resident artists, and furthered public awareness of the importance of craft and design.
For more information about this opportunity for artists, designers, and craftspeople please visit the Event Website or click to Apply.