The deadline to participate in this event has passed. Find other call for entries and opportunities by browsing this site. Try search for other events in the
Art
»
JURIED EXHIBITIONS
category.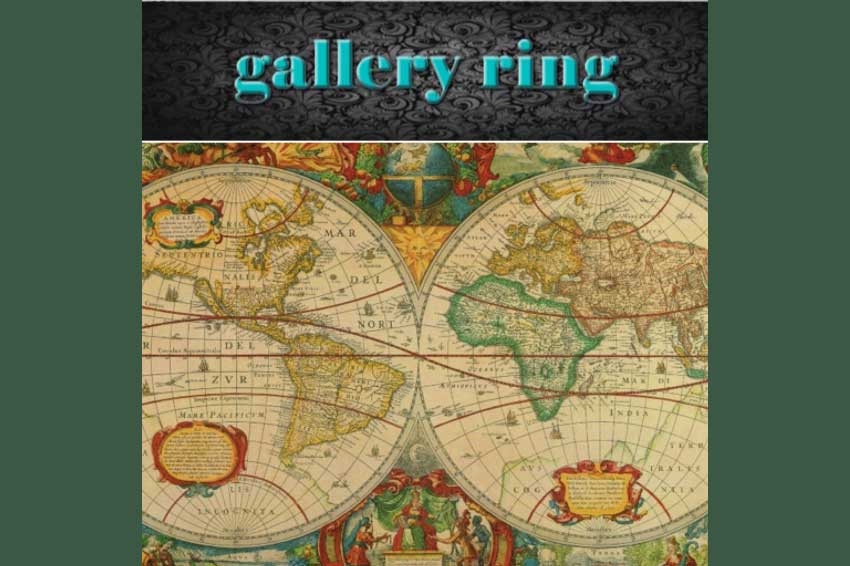 Add to Favorites
Report Listing
Art call for artists.
Gallery Ring invites artists to submit works of places that they hold dear because of their personal significance or a lasting impression that captured their hearts forever. Works can be of their homeland, favorite travel spot, beloved park or restaurant, cherished street or creek, grandmother's house, treasured church, etc.
Artwork must be titled with its respective location: (title) specific place_town/city_country.
For example: "married here_Paris_France", "Beverly Creek_Toronto_Canada", "our backyard_London_England", "danced here_Venice_Italy", first trip together...summer hangout...favourite beach ever...best ice cream place...etc.
2D artwork including photography/digital is eligible.  All artistic styles from realistic to experimental are welcome. 
 A number of awards are available, including a "Best In Show" (wins cash prize and free submission voucher), the "Diamond Award Of Excellence", "Crystal Award Of Merit", "Juror's Choice", "Honourable Mention" and the Emerald, Sapphire and Ruby Awards.  
All winning artists receive a Digital Award Certificate.  Top winners also receive a special Award Page (some include juror's notes) ideal for use in their artist portfolio and for sharing the news on social media and websites.  All winners and random finalists will also receive exposure and promotion on Gallery Ring's Instagram. 
The contest is open to all artists worldwide over 18 years of age, from emerging to established.  $20 USD for 1-3 entries.
For more information regarding this opportunity, please visit the Event Website.