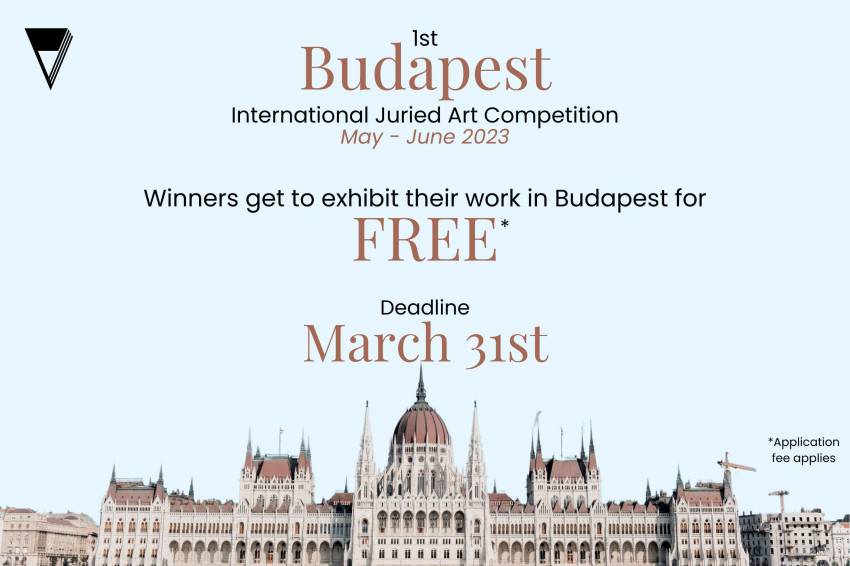 Add to Favorites
Report Listing
Event History
Every one of our 2021 to 2023 art competitions has been a resounding success. In the last month alone, $7,000 in cash prizes were given out to around 300 talented artists. There were several other gifted artists who were also quite deserving of the prize money and could have as easily won the competition.
What Makes this event different?
TERAVARNA ART GALLERY is aware of artists' needs and preferences during these unprecedented times. We strive to distribute prize money equitably to help out a maximum number of artists in our community. Winners receive exceptional recognition in their fields and will get a chance to exhibit their artworks in BUDAPEST for free.
Call for Entries for Visual Artists
The TERAVARNA ART GALLERY is organizing their 1st BUDAPEST ART EXHIBITION. The gallery is proud to cosponsor the 1st Budapest International Juried Art Exhibition at the newly minted Golden Duck Art Gallery. The theme of the Exhibit is OPEN. All subject matter is welcome under this category, and all current themes also qualify. The winners get a chance to showcase their artworks in the Golden Duck Art Gallery for FREE from May-June 2023 in Budapest. Don't miss this once in a lifetime opportunity! Submit your artworks today… Certificates of Recognition will be given to artists winning awards in multiple categories. Deadline: 31st March. $15 artwork submission fee. Questions? We respond in 6 hours or less: info@teravarna.com.
It is strongly recommended that multiple artworks are submitted in order to provide a clear and cohesive understanding of the artist's portfolio in a physical art gallery setting. The jury will look at the entire body of work in a holistic manner. Winners also have the opportunity for art residencies in Europe as a follow-up to this exhibition. This is a great prospect for both emerging and established artists who would like to prominently feature their work in the international arena.
For more information about this call for entries for artists please visit the Event Website.