The deadline to participate in this event has passed. Find other call for entries and opportunities by browsing this site. Try search for other events in the
Art
»
COMPETITIONS & CONTESTS
category.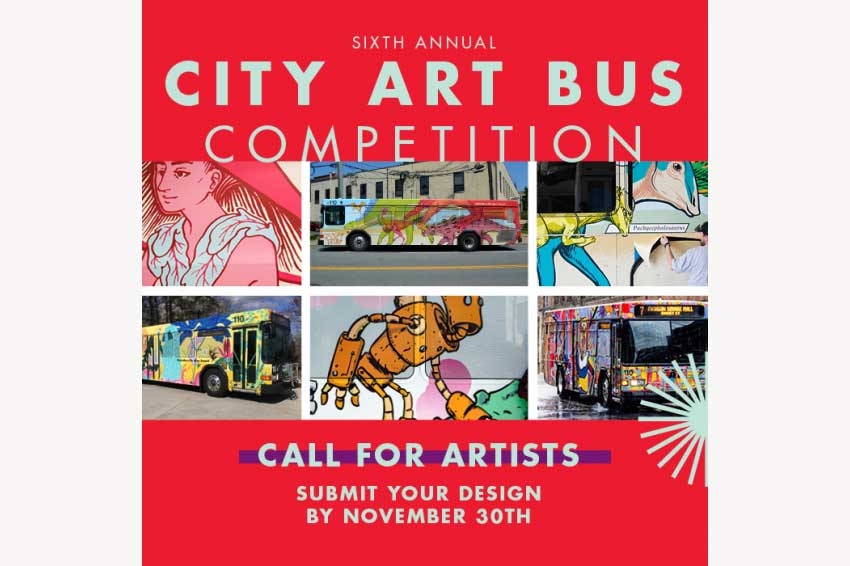 Email Friend
Add to Favorites
Report Listing
Event History
Some highlights of the project, started in 2015, have included the elevation of local and national designs: 2015 - Welcoming Walls artist, Mickael Broth, painted the first Art Bus with UVA students 2016 - Second Street Gallery and Los Angeles' ICU Art created the first digital wrap 2017 - The public and CAT drivers chose "Dinosaurs" by Paul Hostetler 2018 - CAT & JAUNT featured "Space Bus" by Andrew Stronge and "Nature" by Sam Gray 2019 - More than 3,000 public votes resulted in the wrapping of "New Beginnings" by Egypt and "Snodbots" by Craig Snodgrass onto CAT & JAUNT buses
What Makes this event different?
The initial submissions, which are due by November 30, 2019, will be narrowed down to ten semifinalists. Then, two final designs will be chosen with the help of a public vote. It is an annual contest that excites over 20,000 votes each year to participate.
Copyright Policy
Yes
Image Usage Rights
Winning designs may be used for marketing purposes.
The Tom Tom Foundation, Charlottesville Area Transit, and JAUNT announced today the opening of the sixth-annual City Art Bus public design competition. In past years, hundreds of artists and designers from around the world have submitted designs for "mobile murals" that are wrapped on buses operating throughout the City and County and seen by 300,000+ people annually.
From ten finalists, a public vote will determine which two designs will transform a 35' CAT bus and a 28' JAUNT bus into moving murals. Operating on bus lines throughout the City and County, your design is guaranteed exposure to over 200,000 people throughout the year.
SELECTION
Ten semifinalists will be chosen in December and the public will be given the opportunity to vote on their favorite design. The public vote will be weighted with votes from the CAT and Jaunt drivers to determine the winners.
AWARDS
The designers selected for the CAT bus and the Jaunt bus will each earn a $500 commission to create a vector design through Adobe Illustrator that will become a digitally printed vinyl wrap.
APPLICATION – No Application Fee
Create your concept sketch using the PDF template of a CAT bus provided.
Submit your concept and provide a link to your artist website or online portfolio.
When submitting your initial sketch, please include your last name and the title of the piece when naming the file (ex. Jones-Leaves.pdf).
please visit tomtomfest.com/city-art-bus/ to apply.