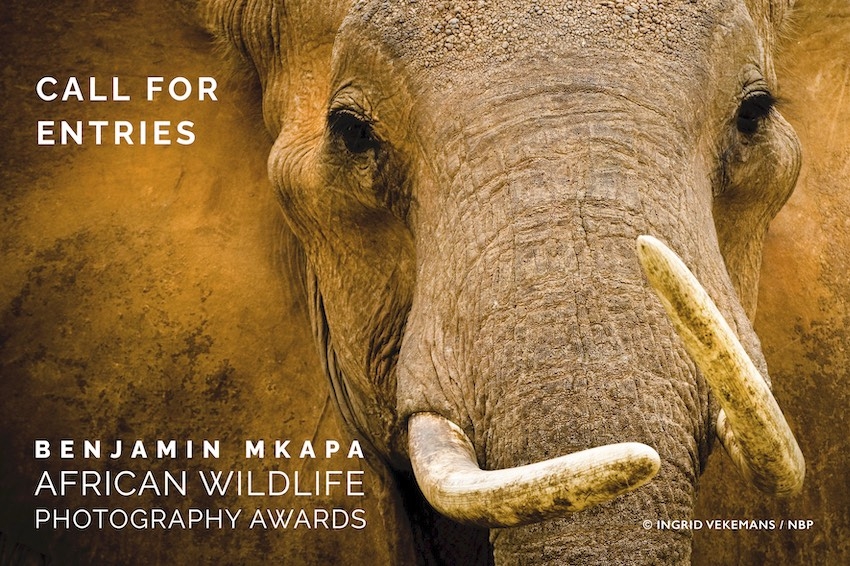 Add to Favorites
Report Listing
Copyright Policy
ENTRANTS RETAIN ALL OWNERSHIP TO THE USE OF THEIR IMAGES.
Image Usage Rights
In consideration for the opportunity to win an award for your image, by entering the contest you hereby grant NBP and AWF a nonexclusive, worldwide, royalty-free license to publicly display, reproduce, distribute, modify, excerpt, and transmit your entered images in relationship to the Mkapa Awards. This includes all associated reproduction, distribution, and derivative works in all media including, but not limited to: 1) NBP and AWF websites and social media channels. 2) NBP magazine and other NBP and AWF printed or digital publications, including videos. 3) Exhibitions including sub-licensed display at third-party locations such as museums, hospitals, events, or trade presentations.
In line with AWF's mission to ensure that wildlife and wild lands thrive in modern Africa and Nature's Best Photography's mission to celebrate the natural world through the art of photography, the competition's goal is to involve, engage and attract photographers at all levels of expertise, encouraging behavioral change towards wildlife conservation.
Named to honor the late, iconic African leader and former Tanzanian President, H.E. Benjamin Mkapa, this awards program recognizes his leadership in education, conservation, and his passionate support for important AWF programs.
Start an entry now and upload images through the end of June 2021. The results are scheduled to be revealed in November 2021, as AWF celebrates their 60th Anniversary of conservation leadership. The finalists will be displayed in a special print publication and in online presentations; planning is underway for global exhibitions and special events in Africa, Europe, Asia, and America.
Finalists will be selected by a Judging Panel • Prizes totaling $30,000 USD will be awarded in these categories: Overall Grand Prize • African Wildlife Portraits • African Wildlife Behavior • Coexistence And Conflict: Wildlife In Modern Africa • African Conservation Heroes • African Wildlife At Risk • Fragile Wilderness • Africa's Backyard Wildlife • Art In Nature • Video • Mobile • Youth (age 18 and younger as of June 18, 2021).
Questions or need help? Email awards@naturesbestphotography.org.
Rules (Guidelines):
https://www.naturesbestphotography.com/upload/contest_pdf/2021_MkapaAwards_Guidelines.pdf
FAQS:
https://www.naturesbestphotography.com/upload/contest_pdf/2021_MkapaAwards_FAQ.pdf 
Eligibility
Worldwide; All Countries
Judged Contest
No Age Requirement
Other:
Youth (18 years or younger as of 06/30/2021)
Varied Entry
$30 USD Adult Pro and Amateur.
$15 USD Conservation, Education, or Safari Leader residing in Africa.
FREE for Youth to enter.
Enter up to 25 images per entry; unlimited entries. 
For more information about this opportunity for photographers, please visit the Event Website.