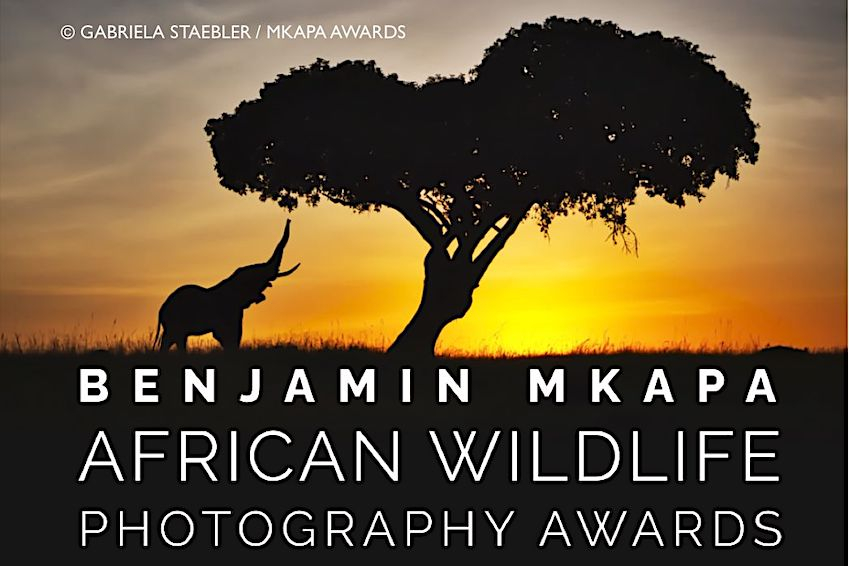 Print
Email Friend
Add to Favorites
Report Listing
Copyright Policy
ENTRANTS RETAIN ALL OWNERSHIP TO THE USE OF THEIR IMAGES.
Image Usage Rights
In consideration for the opportunity to win an award for your image, by entering the contest you hereby grant NBP and AWF a nonexclusive, worldwide, royalty-free license to publicly display, reproduce, distribute, modify, excerpt, and transmit your entered images in relationship to the Mkapa Awards. This includes all associated reproduction, distribution, and derivative works in all media including, but not limited to: 1) NBP and AWF websites and social media channels. 2) NBP magazine and other NBP and AWF printed or digital publications, including videos. 3) Exhibitions including sub-licensed display at third-party locations such as museums, hospitals, events, or trade presentations.
Call for Entries for Nature Photographers from The African Wildlife Foundation and Nature's Best Photography
All nature photographers are invited to enter photos and videos made on the continent of Africa, including Madagascar and offshore island groups. If you traveled to Africa and have favorite shots (taken at any time), please join us to assemble a compelling collection of wildlife and wild lands to bring attention to Africa's critical conservation issues. 
This 2nd annual Benjamin Mkapa African Wildlife Photography Awards is named to honor the late H.E. Benjamin Mkapa (1938-2020). One of Africa's most beloved leaders, His Excellency Benjamin Mkapa was President of Tanzania from 1995 to 2005 and was AWF's longest-serving trustee. Mkapa began his career as a journalist and was widely respected for his legacy of protecting Africa's wild heritage. This awards program recognizes his leadership in conservation, education, and his passionate support for AWF programs.
The call for entries results will be revealed on October 27, 2022, at an exhibition in Nairobi National Museum, Kenya. All finalists will get published in a Special Edition of Nature's Best Photography magazine and online presentations. Planning is underway for global exhibitions and special events across Africa, the U.S., U.K., and other locations.
Finalists will be selected by a Judging Panel 
2022 Mkapa Awards Entry Guidelines
Eligibility: 
Worldwide; All Countries
Judged Contest
No Age Requirement
Other:
Youth (18 years or younger as of 06/01/2022)
Varied Entry:
$30 USD Adult Pro and Amateur. 
FREE for Conservation, Education, or Safari Leader residing in Africa.
FREE for Youth to enter. 
Enter up to 20 images per entry; unlimited entries.
Prizes worth a total of US$ 30,000 will be awarded. The results are scheduled to be revealed at an awards ceremony in October 2022. All finalists will be published and receive a complimentary Special Edition of Nature's Best Photography magazine devoted to the Mkapa Photo Awards.
Questions or need help? Email awards@naturesbestphotography.org. 
For more information regarding Prizes, Categories, Rules, Rights: and FAQs please visit the Event Website.