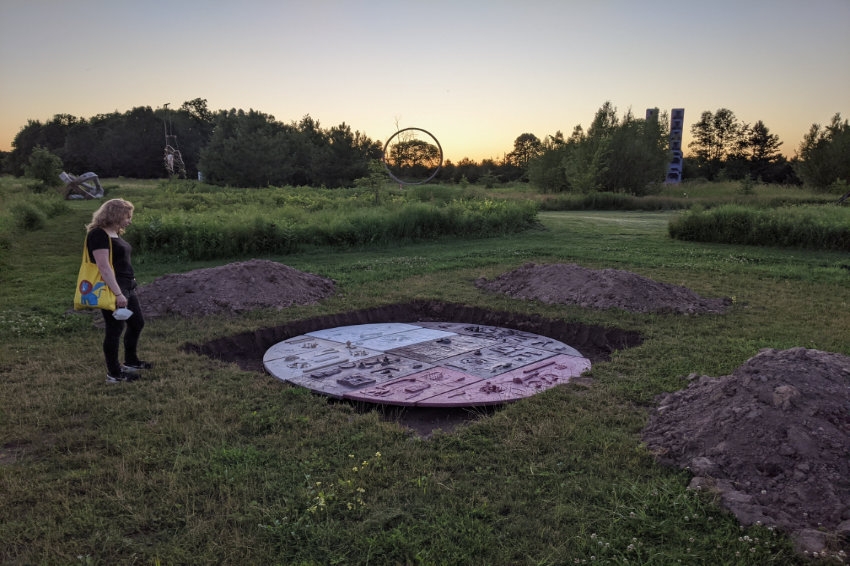 Email Friend
Add to Favorites
Report Listing
Image Usage Rights
Artist: Don Edler
Stipend: $5000
Spring (April 6, 2022 - June 15, 2022)
Summer (June 22, 2022 - August 31, 2022)
Fall (September 7, 2022 - November 23, 2022)
The Franconia Fellowship supports mid-career artists with a $5000 stipend and the opportunity to stay between three weeks and three months during our Open-Call residencies. This is a self-directed residency, and Fellows are responsible for developing, producing, and installing their work. 
Stipend: $750
Spring (April 6, 2022 - June 15, 2022)
Summer (June 22, 2022 - August 31, 2022)
Fall (September 7, 2022 - November 23, 2022)
The Emerging Artist Residency represents 25 years that Franconia Sculpture Park has upheld a long-running work exchange model that equally cares for artists and organizational sustainability. While offering professional support and growth to emerging artists, the 50-acre sculpture park receives site and operational support with the help of our Emerging Artist Residents. This is a process-based residency. The rural setting and the chance to work alongside peers, mid-career artists, and visiting art curators create a dynamic setting for critical, technical, and professional growth within a collaborative exchange model.
Stipend: $2000
July 12-16, 2022 or July 19-23, 2022 | Youth (Aged 8-13)
July 26-30, 2022 | Teen Intensive (Grades 9-12)
The Artist Family Residency supports Artist Parents and Artist Youth alike with a one-week residency at Franconia during July. Coinciding with our Youth Installation Summer Camps, Artist Youth are invited to camp during the day while the Artist Parent can be on-site for research or production. For Artist Parents, this is a self-directed residency. The Artist Family benefits both from the individual creative process and also through togetherness. A culminating Parents & Community sharing of Summer Camp Works provides a joined capstone experience for the Artist Family. 
Stipend: $1000
(January 19 - February 2 or February 9) 
Entry Fee: First two weeks FREE; $25 thereafter / $15 Franconia Alumni

The Writers Residency will accept three to four accomplished writers to join Franconia Sculpture Park in 2022. Writers span a range of arts-focused disciplines and will receive a stipend, full room & board, and a two to a three-week residency at the 50-acre outdoor sculpture park. The writers-in-residence in this program will immerse themselves in the new environment and embrace the time and space to move forward in their work. Arts-focused writers may have an opportunity to publish with mnartists.org, the online publishing extension of the Walker Art Museum.