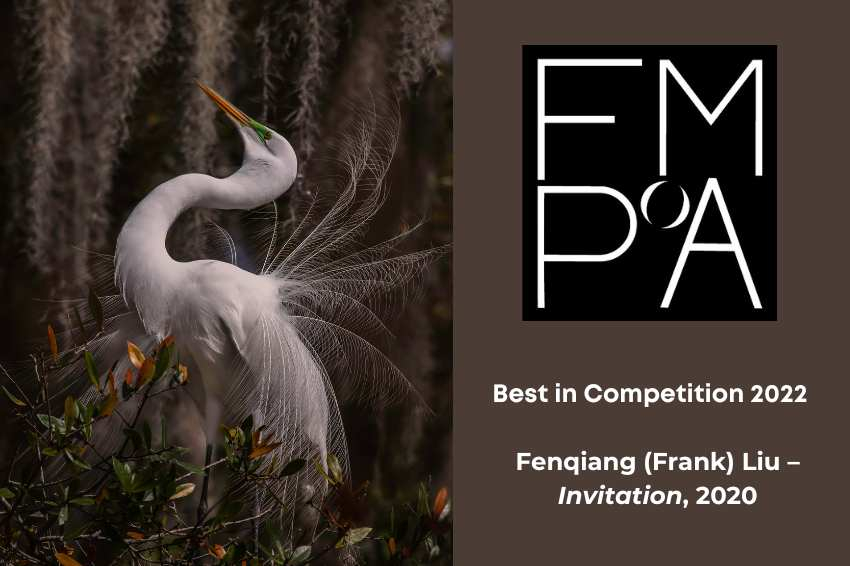 Add to Favorites
Report Listing
Image Usage Rights
FMOPA will never sell your images. You will retain full rights to your photograph including copyrights, provided, however, by entering the contest, you grant FMOPA (and those authorized by FMOPA), a royalty-free, world-wide, perpetual, non-exclusive license to publicly display, distribute, reproduce, in any media now existing or later developed, for the purpose of promoting FMOPA and the IPC competition using all or any portion of the entrant's winning images. Any photograph reproduced will include a photographer credit as is feasible in FMOPA's judgment. The physical prints that are produced to be displayed in the winner's exhibition are the sole and exclusive property of the Florida Museum of Photographic Arts Collection. FMOPA may deaccession any IPC print from the Collection at any time.
Event History
A flagship project of the Florida Museum of Photographic Arts, the International Photography Competition has been running for two decades commemorating the museum's commitment to positioning photographic art as central to everyday life and culture.
Call for Entries for Photographers
The Florida Museum of Photographic Arts is hosting an open call to photographers of all skill levels to participate in a worldwide photography competition, that is sponsored by Tampa International Airport. A jury of 10 experts will select the winners. Winning submissions will be notified by May 8th, 2023. 
The top entries will be exhibited at Tampa International Airport from June 12 - August 18, 2023. In celebration of this collaboration, FMoPA is introducing a new contest category, Plane/Air Travel Photography. Images will be judged on originality, technical excellence, composition, overall impact, artistic merit, and as otherwise determined by the jury panel.
For each category, three winners will be selected. An overall Best in Competition winner will be chosen from all submitted photographs for a grand cash prize of $1000. The Best in Categories will win at least $100 in goods and/or services. All 24 winning submissions will be printed for an exhibition at Tampa International Airport, where on average 60.000 people a day will pass through and have the opportunity to see the art!
There are 8 categories to apply in:
People/Portraits
Places/Landscape
Nature/Science/Animals
Documentation/Photojournalism
Still Life
Abstract Photography
Conceptual Photography
Plane/Air Travel Photography
FMoPA is proud to introduce the expert Jury Panel:
Jessica Jarl
Director of Global Exhibitions at Fotografiska International.
Elena Paraskeva
International Conceptual Photographer, Art Director, and official ADOBE instructor
Kurt Moser
Professional Photographer, Director of Photography, and Documentarian
Steven Benson
Curator at the Southeast Museum of Photography & Professional Photographer
Martha Asencio-Rhine
Director of Photography Features and Projects at the Tampa Bay Times
HeeJung Kim
Curator at DongGang International Photo Festival
Sara Canon
Exhibitions Manager & Curator at the Florida Museum of Photographic Arts
Kristen Roles
Photography Instructor at the University of Tampa & University of South Florida
Hiromi Nakamura
Curator at the Tokyo Metropolitan Museum of Photography
Collier Brown
Photography Critic
Check out their full bios at the submission website.
-----------------------------------------------------------------------------------------------------------------------------------------------
Entry fee: $10 per image.
Participants can enter 15 images per project.
FMoPA asks that participants read the Terms on the contest website before submitting.
For more information about this opportunity for photographers, please visit the Event Website.