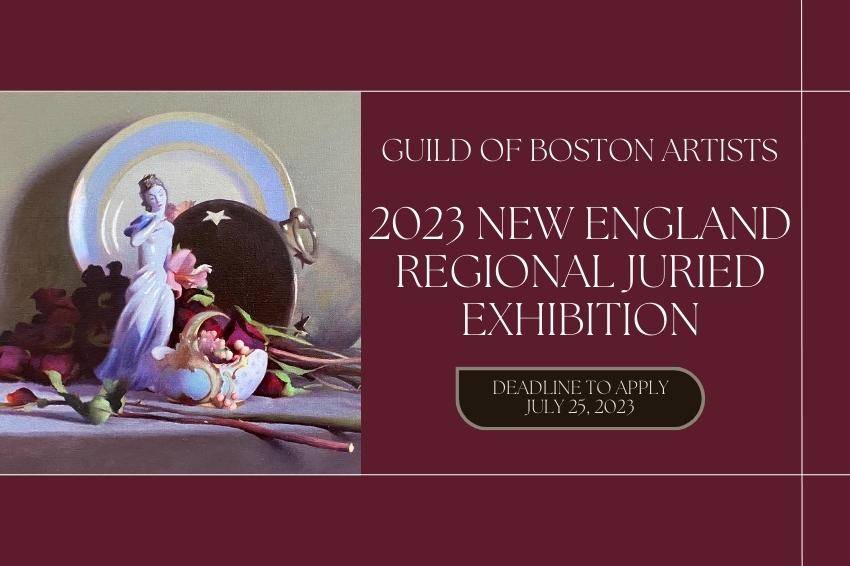 Add to Favorites
Report Listing
Event History
For 15 years, the Guild of Boston Artists has hosted the New England Regional Juried Exhibition in order to highlight the depth and diversity of representational art in the region and to celebrate established, early-career, and emerging realist artists working in traditional methods. The exhibition has expanded and grown over its history and has become a beloved part of the organization's annual calendar of events with audiences eager to see the annual display.
Copyright Policy
Artists retain all copyrights to submitted images and represented artwork.
Image Usage Rights
By entering the competition, artists selected to exhibit grant The Guild of Boston Artists the rights to use the selected image(s) on social media, the website, and printed materials for promotional purposes as well as the online show posted on The Guild of Boston Artists website.
Call for Entries for New England Artists
The New England Regional Juried Exhibition features the best of representational drawing, painting, and sculpture by regional artists who work in the realist tradition.

The art exhibit will be held at the historic Guild of Boston Artists Gallery, which is located on Newbury Street in Boston and features a skylight that allows the viewing of artworks in natural light.

Please review the following information. If you have any questions, please call the gallery at 617.536.7660 or e-mail us at BostonGuild@gmail.com.
Submission Guidelines
Artists must complete and submit the entry form by July 25, 2023

Work must be representational with a strong academic background

Prints (including giclées), kits, and AI generated art are ineligible. Using a print as an underpainting is also prohibited.
Awards
First Place: Gold Medal & $750.00
Second Place: Silver Medal & $500.00
Third Place: Bronze Medal & $350.00

Glenn G. MacNutt Award for Boston School Painting & $250.00
New England Watercolor Society Award & $150.00
Robert Douglas Hunter Award & $100.00
Award(s) of Merit & $50.00
For more information about this call for entry for representational art, please visit the Event Website.