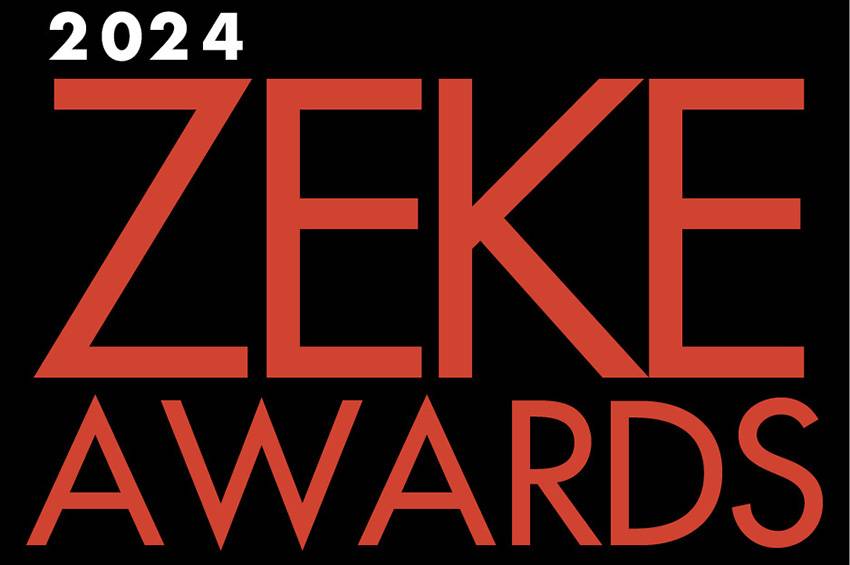 Add to Favorites
Report Listing
Event History
This is the sixth year we are awarding the ZEKE Awards.
Copyright Policy
Use Rights All entrants and winners retain copyright of their work. By submission for jurying, photographers grant SDN a royalty-free license to use their images for the purpose of subsequent display on the SDN site, in SDN & ZEKE promotional materials, and in ZEKE magazine. Entries grant SDN the right to use their name for promotion in any medium including radio, newspapers, publications, television, videotape, and/or distribution over the internet. Samples of the winning work will be released to the press for promotional purposes. Photographers grant use of their images as stated without further contact or compensation from SDN other than the prizes listed above. Photographer's credit will be provided with all use. Release But submitting work to this Call for Entries, entrant acknowledge they have legal rights to submit images for publication on the SDN website, in ZEKE magazine, in SDN/ZEKE social media, and in exhibitions. Entrant acknowledges that SDN may not be held liable for any loss, damages, or injury associated with this contest. Entrant agrees to indemnify SDN for all costs, damages and attorney fees resulting from any third party claims, including copyright infringe
Photography Competition
There are two separate categories we are offering awards for:
2024 ZEKE Award for Systemic Change
SDN is proud to partner again with the Foundation for Systemic Change for the third year to award the ZEKE Award for Systemic Change. SDN will award one photographer a $2,500 honoraria and recognition of their outstanding visual stories documenting systemic changes leading to sustainable solutions to important issues affecting the world today. We are particularly interested in the threat to democracy and solutions to this global crisis as well as related issues including human rights, global health, climate change, migration and refugees, conflict, race and gender, reproductive rights, sustainable farming practices, and others. We look to photographers to educate us as to what issues are most pressing and the change that is being done.
ZEKE Award for Documentary Photography
SDN will award one photographer the ZEKE Award for Documentary Photography and a $2,500 honoraria to recognize their success in documentary visual storytelling about any subject matter with an emphasis on themes that affect the global community. Jurors will look at quality of the photographic images and accompanying text and how well the combination adds to our understanding of the issue.