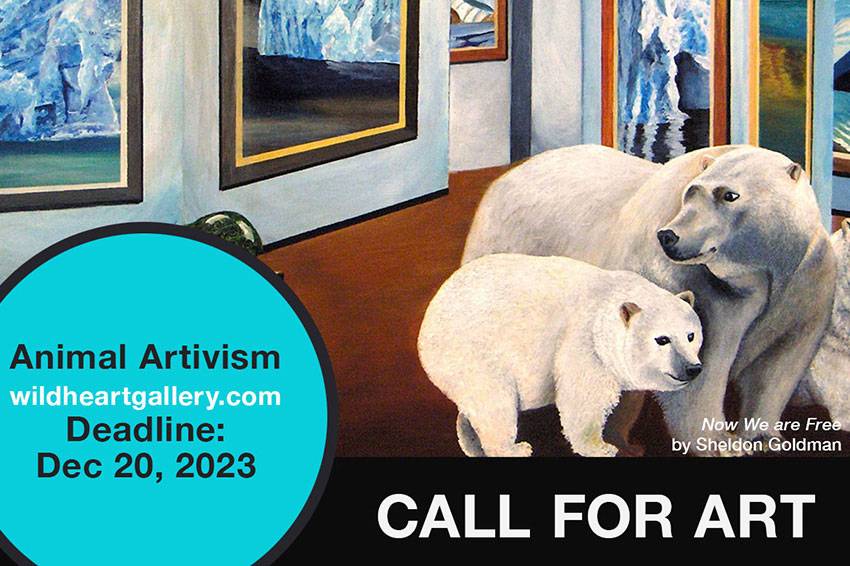 Email Friend
Add to Favorites
Report Listing
Copyright Policy
The artist retains all copyrights to their artwork without exception.
Submit your art and photography focused on animal conservation, preservation, animal activism, environmentalism, and the like. Art must include at least one animal.
We are looking for 2D and 3D artwork and photography that falls into a variety of art style and genre categories. We love every art style, from traditional to experimental!
This call for art is open to all international artists age 18 or over and working in any medium (except video and sound art).
Be as literal or as creative with the theme as you like. Originality is one of the components we use to score entries.
CATEGORIES
Digital Art (includes digitally manipulated photographs)

Drawing and Pastels

Mixed Media

Painting

Photography

Printmaking

Sculpture

Other
IMPORTANT DATES
Deadline for Entries: December 20, 2023
Notification of Jury Results: On or before January 1, 2024
Virtual Show Dates: January 2024
JURORS
Sarah Soward, Sharon Eisley, and Ashli Kingfisher