The deadline to participate in this event has passed. Find other call for entries and opportunities by browsing this site. Try search for other events in the
PHOTOGRAPHY
»
COMPETITIONS & CONTESTS
category.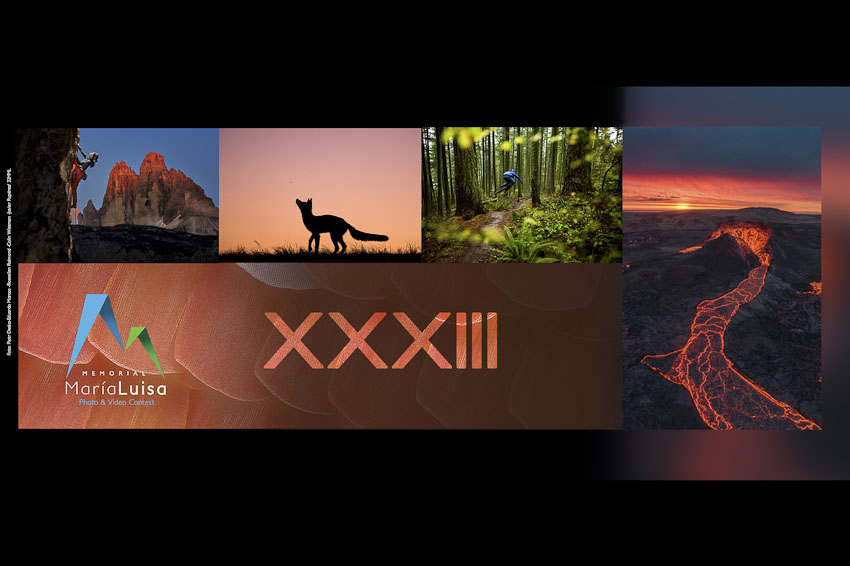 Add to Favorites
Report Listing
Event History
This is the largest and oldest contest of this kind held in Spain on naturalistic photography and mountain sports, with a presence in more than 100 countries and 33 editions.
What Makes this event different?
This contest brings together nature, adventure, and mountains with naturalistic photography. This will be an outdoor large-format photographic exhibition. Magnificent awards gala.
Copyright Policy
The Organization reserves the right to make copies of all award-winning photographs as may be required for exhibitions, projections or publications related exclusively to the activities of the present competition, without limits in time, geographic location or mediums, and always crediting the authorship of said photographs.
Image Usage Rights
The authors of the photographs will retain all legal rights to the same for any future use. The Organization of the competition will refuse any request that may be received from third parties with commercial interests, such as the concession, loan, exploitation, sale etc. of the personal details of participants and of the images submitted by them for the purposes of the competition. If we had knowledge of the existence of a claim to purchase an image or its rights, the organization would directly put in touch the author of the photograph with the person who showed interest, so that they can make a convenient deal.
El Memorial María Luisa convoca, una vez más, a fotógrafos y cineastas, tanto aficionados como profesionales, a la trigésima primera edición de su certamen. Empezamos una nueva década y lo hacemos con el mismo propósito inicial de intentar encontrar imágenes nuevas, innovadoras y sugerentes que nos permitan continuar con la promoción de la labor artística del trabajo de los concursantes, al mismo tiempo que con la difusión del medio natural y su necesaria protección.
Montaña, naturaleza, fauna, montañismo, escalada, paisaje, mundo submarino, biodiversidad, flora, deportes extremos y de aventura, etc.serán la referencia de la edición en este certamen un año más , no solo en las categorías de fotografía sino en el apartado dedicado a videos, películas y documentales también. Además, en esta ocasión, una nueva categoría temática dedicada exclusivamente a la fotografía to travel and people photo.
Año tras año participan en este concurso fotógrafos de todo el mundo, habiéndolo hecho ya desde más de 10 0 países diferentes . Con el paso de los años, el certamen se ha convertido en un lugar de encuentro no solo para fotógrafos internacionales ampliamente reconocidos, sino también para talentos por descubrir y nuevos fotógrafos.
El certamen se complementa con el festival fotográfico, una exposición al aire libre en gran formato, con las fotografías ganadoras de cada año, y una solemne gala de premios en la ciudad de Oviedo-Asturias, que reúne a los mejores fotógrafos y cineastas, en jornadas memorables. cada primavera.
AWARDS
➢ The Overall Winner of the "XXXI Memorial Maria Luisa", will be awarded a cash prize of 3.000 Euros, a Trophy, a Diploma, a book portfolio and two invitations to the awards gala. The Overall Winner will be chosen from the fourteen category winners; the Jury will give the Prize to the most memorable & shocking caption. The overall winner will receive a cash prize 3.000 Euros, including the amount corresponding to his/her category. 
➢ Winner Prize of each Category: € 300, Trophy, Diploma, a book portfolio and two invitations to the awards gala.
➢ Young Photographers Prize: It will be awarded to the best photograph submitted by contestants not having reached the age of nineteen years on 1st December 2020. It will consist of a Samsung Tablet 4G, trophy, diploma, book portfolio and two invitations to the awards gala.
➢ Special award for the theme of the year: it will be a Citizen BN008 Watch, trophy, diploma, a book portfolio and two invitations to the awards gala.
➢ Award for best video, film, documentary of 31 MML. This prize will be endowed with a voucher worth 3000 euros, which can be exchanged, directly and at the request of the winner, for products marketed by Foto Ruano, trophy, diploma, book portfolio and two invitations to the awards gala.
The Judges Panel will also grant the consolation prizes or honorable mentions as it deems pertinent in each of the thematic categories.
For more information about this opportunity please visit the Event Website.