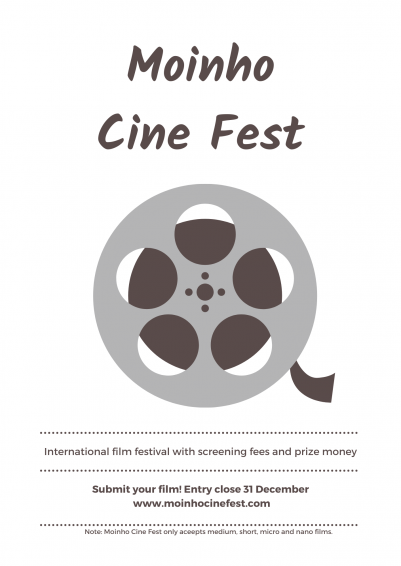 Email Friend
Add to Favorites
Report Listing
Event History
6th edition
What Makes this event different?
We pay screening fees to the films in competition and we have prize money
Copyright Policy
Copyright is the sole responsibility of its author, and copyright remains with the author. Each participating artist will ensure that the films are his/her own, taking the responsibility for the content of the film and that the film does not infringe any copyright, related rights or industrial property rights of any third party.
Image Usage Rights
In case of including people, each participant guarantees to have authorization of the same for their exhibition, being responsible for any violation of the right to the image, the reserve of the intimate life and others.
Moinho Cine Fest is organized by ANARTEM, a Cultural Association, and with support of União das Freguesias de Custóias, Leça do Balio e Guifões, a Civil Parish. It is an annual celebration of cinema in this towns, in Matosinhos, Portugal. The Ocean Coast Film Festival is a sister festival.