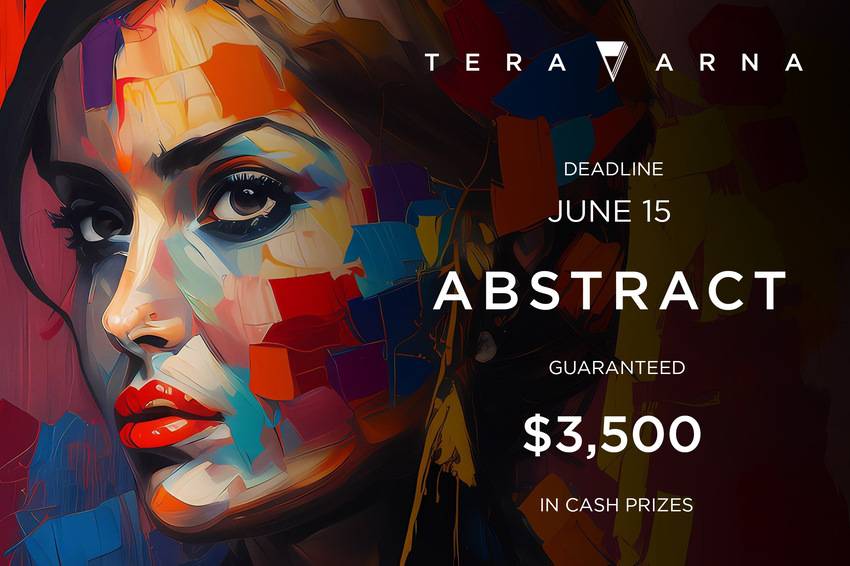 Add to Favorites
Report Listing
Event History
All of our 2021 to 2023 art competitions have been a resounding success. We have given away $98,100 in cash prizes so far to 3,186 talented artists. There were several other gifted artists who were also quite deserving of the prize money who could have as easily won the competition.
What Makes this event different?
The TERAVARNA ART GALLERY is aware of artists' needs during these unprecedented times. We aim to distribute prize money equitably in order to help out a maximum number of artists in our community. The winners receive exceptional recognition in their fields. The cash prize awards are unrestricted. Two art competitions are held each month. Long term and permanent residency with our gallery is available where we represent you and your art and promote you in our newsletters and social media. We pride ourselves as having the best services for all visual artists. We will help you out in any way we can.
Art Competition
TERAVARNA Gallery announces their ABSTRACT Annual Art Competition. Visual artists from around the globe are encouraged to submit their best works, including 2D & 3D, painting, sculpture, digital, printmaking, fiber, photography, graphic, mixed media, as well as experimental and installation works.

Artists are free to apply their own interpretation to represent the overall theme.

Deadline: June 15, 2023.

Cash awards of $3,500 are considered for First Prize, Runner-Up Prize, Merit Prize, Talent Prize. Certificates of Recognition are given out to all artists, including Honorable Mention and Finalist awards.

All winners will have their artworks displayed on our gallery walls.

$15 artwork submission fee. Questions? We respond in 6 hours or less: info@teravarna.com
For more information regarding the art competition, please visit the Event Website.