The deadline to participate in this event has passed. Find other call for entries and opportunities by browsing this site. Try search for other events in the
Art
»
JURIED EXHIBITIONS
category.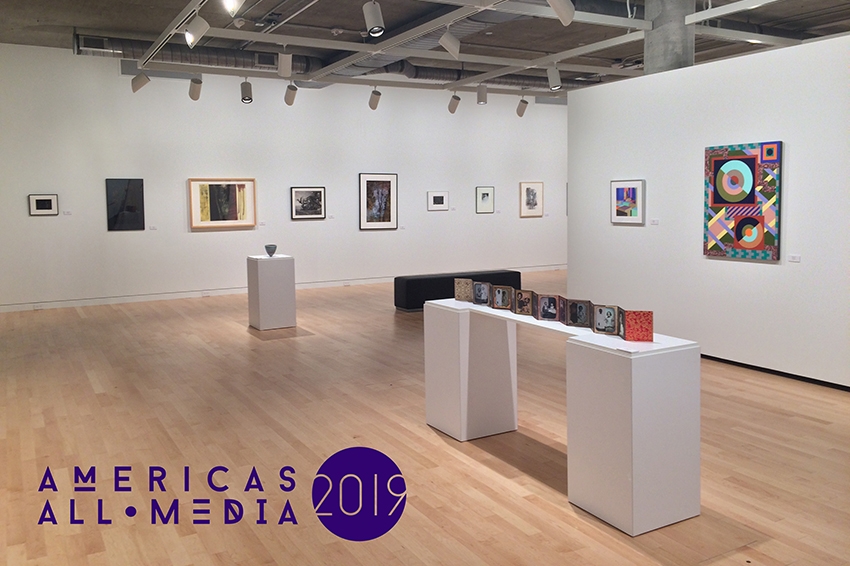 Email Friend
Add to Favorites
Report Listing
Event History
The Americas Juried Competitions originated in 1970 as the National Print and Drawing Show at Minot State University. It was retitled Works on Paper in 1986 and when opened to international entries in 1993, it became Americas 2000. In 1995, the all media category was added. Forty-nine years after the original call for entries, Americas 2000 is attracting world-wide contemporary art with two alternating annual exhibitions, All Media and Paperworks.
What Makes this event different?
Best of Show receives an invitation for a solo exhibition in the Northwest Arts Center's Walter Piehl Gallery at Minot State University. Purchase awards are determined by Art Faculty for inclusion in the Permanent Art Collection at Minot State University.
Copyright Policy
All artists retain copyright ownership for entered works.
Image Usage Rights
Your entry grants permission to photograph your work and to use your images for promotional or educational purposes only.
Americas 2019: All Media Call For Entries
Entry Deadline: June 1, 2019
Sponsor: Northwest Arts Center, Minot State University
Location: Minot, North Dakota
Exhibition Dates: August 19 - October 5, 2019
Cash & Purchase Awards: five Merit Awards, Best of Show. BoS winner earns a solo exhibition and an invitation to the Best of the Best exhibit.
Entry fee: 2 entires $30; add. entries $5 each, max of 5 entries. Entries will be judged from high resolution electronic images. Sales will be encouraged. 30% commission. Juror: Sally Jeppson, Jamestown, ND.
Juried Exhibition Call for Entries: Works in any medium, traditional or experimental, including photographs, qualify. All works must be original and not measure over 60 inches in any direction. Work must be ready to exhibit, completed within the last two years, and not previously exhibited in an Americas 2000 exhibition. It is preferred that two-dimensional work be framed and protected by clear acrylic glazing.
Juror: Sally Jeppson has worked in the arts for over 30 years. Exhibitions are her passion and she recognizes how artwork selection, exhibition design and installation can showcase artists' work, generate narrative and delight audiences. Jeppson has an MA in Art History from University of California Davis and has organized hundreds of exhibitions. Jeppson and her artist-husband Deane Colin Fay operate an exhibition design business, Starview Enterprises, Inc. They've designed exhibits for museums, galleries and organizations that include interpretive materials and interactive displays. As gallery manager for the The Arts Center in Jamestown, ND and former curator at the Plains Art Museum in Fargo, ND, Jeppson has served on numerous grant panels and has juried student, community and academic exhibitions. As a consultant, she has worked to place artist's work in hospitals, eldercare centers and community centers. Jeppson works with programs that utilize the arts to shape dialogue, generate community development and social engagement. Drawing upon unique life experiences, world-wide travel and personal explorations, Jeppson offers a unique perspective as juror. She sees exhibitions as "teaching moments" and believes the Americas exhibitions expose students, community and regional visitors to exceptional art and the stories that art can tell. She is excited to jury the Americas All Media exhibition, citing the variety and calibre of the past years' submissions as excellent.
Prospectus: www.minotstateu.edu/nac/_documents/am_2019.pdf or send SASE to Americas 2019: All Media, Northwest Arts Center, Minot State University, 500 University Avenue West, Minot, North Dakota 58707. Phone: 701-858-3264.