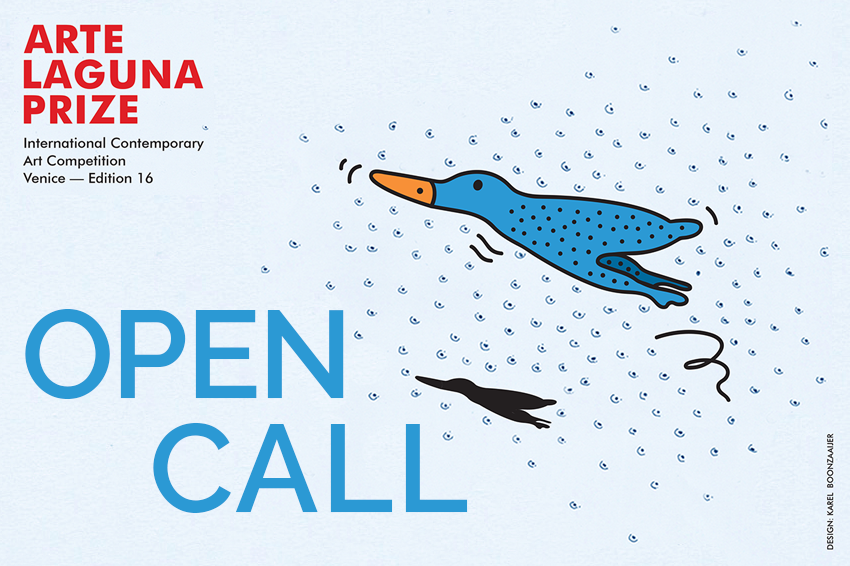 Email Friend
Add to Favorites
Report Listing
Event History
Founded in 2006 in Venice by the Cultural Association MoCA, The Arte Laguna Prize is an International Contemporary Art and Design Prize. The Prize is intended to support and promote creativity by fostering a network of talents and presenting opportunities at an international level thanks to the collaboration with Foundations, Museums, Galleries, Art Residencies, Companies. The outcome of these international partnerships is a range of special projects that turn into concrete opportunities of growth and act as a catalyst for the artists' professional careers. Since the year 2010 the finalists, selected by the international jury, get the opportunity to exhibit in one of the most renowned location in the art world, the Arsenale Nord, a sixteenth-century venue in the heart of Venice that was once the great shipyard of the Serenissima Republic and still retains the charm of industrial archaeology.
What Makes this event different?
This event is unique in that if offers a variety of prizes and opportunities for artists. Submitting an application to the Arte Laguna Prize gives artists the chance to: join a large network of collaborations around the world, get free visibility and sell their works on the online platform artelaguna.world, win a cash prize of € 10,000, exhibit in the iconic spaces of the Arsenale Nord in Venice.
Applications are open for Arte Laguna Prize 16
The following artistic disciplines will be accepted:
Painting, performance, photographic art, sculpture and installation, video art and short films, digital art, digital graphics and cartoon, land art, and urban art and street art, art design.
THE INTERNATIONAL JURY
The jury is composed of important curators and directors of museums operating in different countries
Kobi Ben-Meir (Israel) - Chief Curator of Haifa Museum of Art
Louise Fedotov-Clements (United Kingdom) – Artistic Director, QUAD & Director, FORMAT International Photography Festival
Pasquale Lettieri (Italy) – Curator, critic, historian, academic and journalist
Alka Pande (India) – Consultant Arts Advisor and Curator, Visual Arts Gallery, India Habitat Centre in New Delhi
Danilo Premoli (Italy) – Architect, Designer, Artist
The jury selects the 120 artists that will exhibit at the Arsenale Nord in Venice
THE NETWORK
Each year Arte Laguna Prize collaborates with high-level international partners to offer artists opportunities around the world. Each partner will choose an artist for the following special prizes:
- Art Residencies
- Art Galleries
- Business for Art
- Festivals and Exhibitions
- Exhibitions in Veneto – The Land of Venice
- Sustainability and Art Prize
Read the terms and conditions > https://artelagunaprize.com/terms-and-conditions-21-22/
Applications have no restrictions, they are open to all artists. The deadline is November 30, 2020.
For more information, please visit the Event Website.