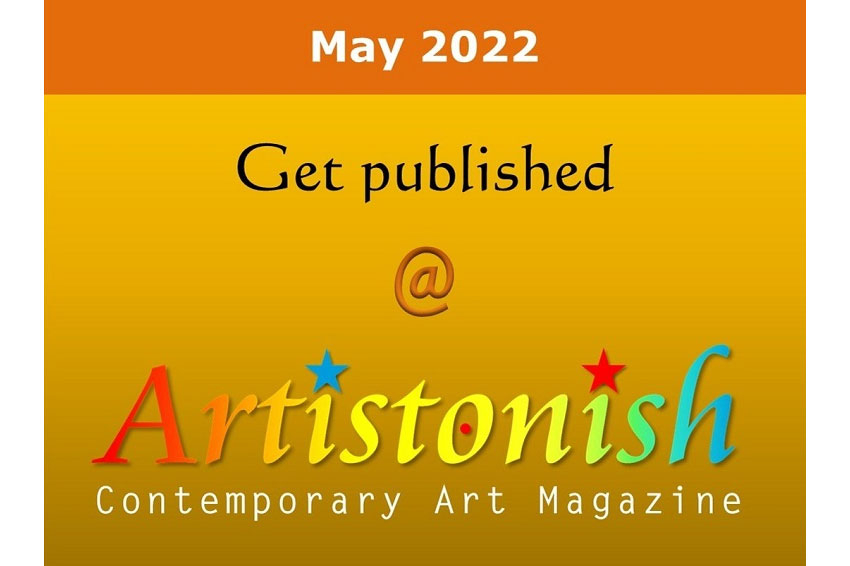 Add to Favorites
Report Listing
Copyright Policy
Artwork Originality - All artworks provided by Artist should be original and created by Artist without any supervision. - By submitting to this Opportunity, Artist declares her/his artwork is not a copy, derivative or based on the work of others or in any way an infringement of copyright.  Copyrights According to Canadian law, Artist retains copyrights of their work. By submitting to this opportunity, the Artist grants his/her unconditional acceptance and permission for the use of his/her personal and artwork's image and data by the organizer, cooperative service providers, and third-parties and allow publication and circulation of his/her provided materials and information in all advertising and promotional media both in print and digital. - Entries must not be copies or derivatives based in any way on other copyrighted or published paintings, photographs or other artistic work. Any infraction of this rule will result in serious consequences. - Selected artists might be asked for high resolution artwork photos, if needed.
Open Call for Entry for Artists
ABOUT - Get published and astonish art lovers with your brilliant art
Artistonish invites artists to submit original artworks for publication in the magazine's 22nd issue in May 2022. Each issue presents artwork created by brilliant artists from around the world.  Both online and high-quality print versions of the magazine are released in full-color glossy A4 pages and are accessible by thousands of art experts, collectors, curators, and art enthusiasts, as well as museums and galleries from over 100 countries.
All artists will receive digital certificates, social media artwork badges, readers ratings and comments, and analytic reports.
Each artwork image will be showcased lively on a separate stylish colorful glossy A4-sized page, including artwork data, artist name and photo, and a lifetime active link to the online artist page using a scannable QR code to boost artist's online visibility and SEO.
Artists can submit 1 to 4 artworks for this art media publication opportunity.
Submission is free of charge, and only a small selection fee applies to selected artists.
For more information about previous issues, please visit https://www.artistonish.com/publications
AWARDS
■ Publication
Selected artworks will be published in the May 2022 issue of the Artistonish contemporary art magazine.
The online magazine is available for free, while the print can be ordered via print-on-demand services.
Participant artworks will have a chance to be selected for another issue of the magazine in future.

■ Promotional Badges
A digital promotional badge for each artwork will be sent to each artist to share in the social media.

■ Artist Profile Page
Each artist receives a free online profile page in Biafarin platform.

■ Certificate
A digital certificate will be issued for all participants and selected artists.
Each artist can print the digital certificate from Biafarin platform, after the submission is complete.
 
FEES
Submission: FREE
Selection Fee: USD 45