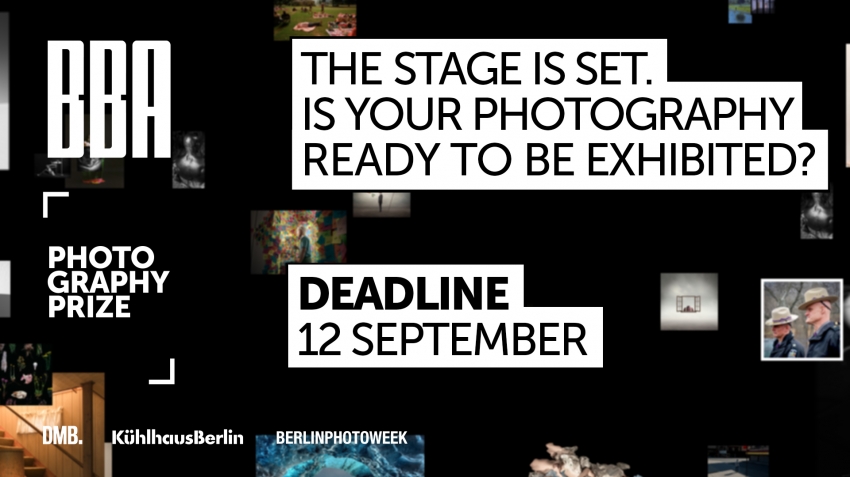 Email Friend
Add to Favorites
Report Listing
Event History
Our vision has not changed since the first Photography Prize 4 years ago: We look to nurture artistic growth by connecting creatives from around the world and giving them and their work the opportunity to be seen and recognized for their artistry.
What Makes this event different?
Whether you are an established fine art photographer with an existing track-record, or a new talent at the beginning of your career or simply someone who is super-enthusiastic about photography: The Photography Prize 2021 is a great opportunity to show your works to a broad public. To ensure a high standard and an unbiased evaluation, a jury of experts determine which applicants get featured as part of the long list, whose works will be on display at the BBA group exhibition in October and which photographers ultimately get awarded with 1 of the 5 prizes – the 1st prize including a solo show.
Copyright Policy
Photographer maintains copyright
Image Usage Rights
submitted images will be used to promote the photographers and might be used to promote the current and future projects by BBA Gallery
The BBA Photography Prize, which was established 4 years ago, awards international photographers, irrespective of their background, with several Prizes including a solo show, cash prizes & more. The photography competition also includes an exhibition at Kühlhaus Berlin in October, one of the city's most favored venues for cultural events.
Photographers can enter between 1-15 images to compete for 5 Prizes. The 1st, 2nd, 3rd Prize and the People's Choice Award are awarding photographers for their visual excellence, storytelling, conceptual thinking, technical craftsmanship and subject depth over a series of works. The One Shot Award however is aimed at photo enthusiasts who can enter with one single image - their shot of a lifetime. BBA Gallery will feature the best applications through their social media profiles and website.
Deadline
12 September 2021
For more information, please visit the Event Website.