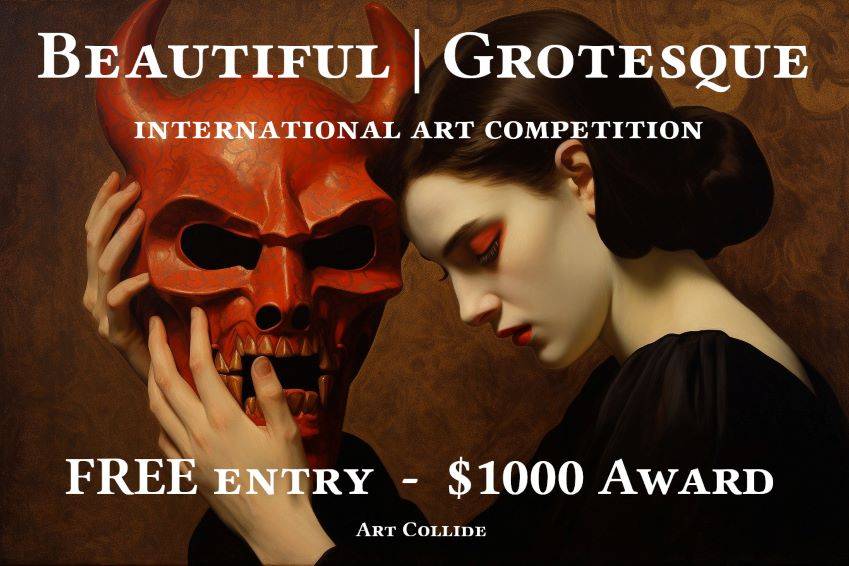 Add to Favorites
Report Listing
Art Competition
Presenting the inaugural "Beautiful | Grotesque" international art competition and online exhibition, welcoming artists of all ages worldwide without any restrictions on medium or style. Entrants are invited to creatively interpret the theme of "Beautiful | Grotesque," exploring the intriguing juxtaposition of beauty and grotesquery in their artistic expressions.
Participation is open to all, and there is no entry fee. Only selected finalists will be required to pay a $35 participation fee. Finalists will not only have their work showcased in the online exhibition but will also advance to the final round of jurying, competing for cash prizes and the chance to win the grand prize of $1,000.
Theme: "Beautiful | Grotesque" challenges artists to delve into the dual nature of aesthetic experiences, pushing the boundaries of conventional notions of beauty and ugliness. This distinctive theme encourages participants to navigate the delicate balance between allure and repulsion, contemplating the interplay of contrasting elements in their visual narratives. Whether through intricately detailed artistry, unconventional perspectives, or thought-provoking symbolism, entrants are encouraged to unveil the complex and often paradoxical relationships that exist between the beautiful and the grotesque. The aim is to foster a dialogue that transcends traditional artistic boundaries, sparking contemplation on the multifaceted nature of perception.
For more information about this art competition, please visit the Event Website.