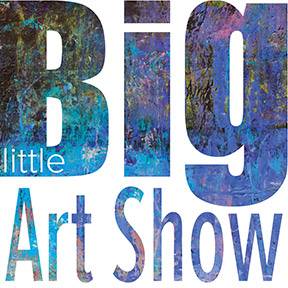 Email Friend
Add to Favorites
Report Listing
Event History
This is the second annual BIG little Art Show. Last year's exhibition generated $4,555 in sales, 60% of which went to the artists. This year, we have planned a personalized shopping day to help boost sales even more.
Image Usage Rights
PenArt reserves the right to reproduce accepted works online or in print for promotional and marketing purposes.
Peninsula School of Art welcomes applications for the second annual BIG little Art Show, a curated exhibition featuring works up to 12 inches in any dimension. On display November 4–December 23, 2023, the exhibition is perfectly timed for holiday shoppers. Award winners will be selected by public vote during the opening reception, featured in press releases, and posted online. To encourage sales, purchasers may take the work home with them that day.
A bit more about us: Peninsula School of Art and Gallery is in Door County, which comprises the upper half of Wisconsin's peninsula into Lake Michigan. A popular location for vacationers, retirees, and second home owners, Door County gets over 2.5 million visitors each year. They are drawn not only by our shorelines and natural areas, but also by our reputation as an artistic community, something PenArt has helped support since its foundation in 1965. The school offers community programs year-round and 2-4 day workshops taught by artists from across the country during summer and fall.