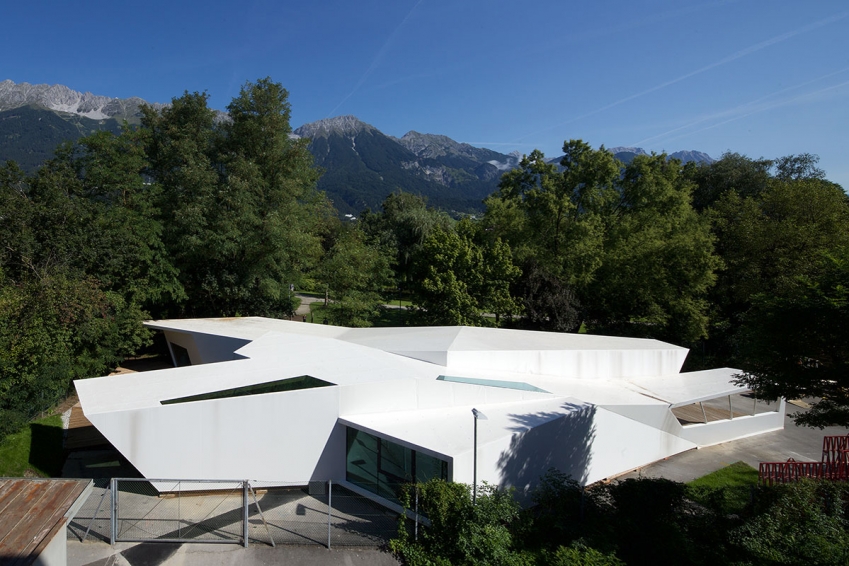 Email Friend
Add to Favorites
Report Listing
Event History
We are currently hosting our first resident, who has been with us since July 2020
: what is bilding?
The art and architecture school bilding is a free creative space for children and young adults from 4 to 19 years, who are supported in discovering and developing their creative interests, abilities and talents. In the bilding workshops participants work together with artists and architects in the fields of fine arts, sculpting, architecture, graphic design, film and new media. Through independent and hands-on experience artistic processes are triggered and practically developed. bilding offers a continuous education programme, which ranges from aesthetic early experiences, to accessible, experimental creative artistic support for young people. Participation in all continuous bilding workshops is free of charge and accessible to all interested children and young adults regardless of their social and cultural background.
: what is bildingship?
"bildingship" is a working fellowship for young artists, to use bilding as space for their own artistic work as well as actively engaging in the regular workshop programme for the duration of half a year (prolongation to one year is possible), including part-time employment (maximum income 446,81€ per month). The aim is to convey the concept and working methods of bilding to the artists, while at the same time, imparting artistic processes directly to the children and adolescents based on the artists on-site work, to establish mutual ties and to promote and expand international discourse in the field of art and cultural mediation with young people, based on the practical experiences gained at bilding.
: why bildingship?
"bildingship" is intended to expand the artistic spectrum offered in the continuous programme. For bilding, young artists represent an important and complementary link to the children and young adults. For many young creatives, they facilitate a natural close relationship, which dismantles potential barriers in the professional exchange and provides a basis for an ideal working atmosphere. During the  "bildingship", the artist is given the opportunity to present his/her own work in an exhibition on site. This allows an expansion of the artists own range of activity, as well as offering the young bilding creatives an opportunity for gaining first-hand exhibition experience.
: what can be expected of the residency? 
Free accommodation in Innsbruck. Part-time employment (maximum 446.81€ per month). All other living expenses are borne by the artists themselves. For his/her own work the artist will have unrestricted access to the bilding workshop as well as the ample outdoor spaces. On-site materials and workshop equipment are also available.
: duration of residency 
July – December 2021
: application deadlines
Submission deadline is March 28th 2021
The result of the expert panel will be announced in mid April 2021
: who can submit? 
Foreign and domestic artists from the fields of art and architecture. Artists should have language skills in German and/or
English. The artists should be interested in working artistically with children and young adults.
: selection
An expert panel of artists and architects will make a preselection and invite to a personal interview.
: insight
www.bilding.at offers a comprehensive overview of contents, programmes, projects, activities and the architecture of
the experimental workshop building. For further information please call us: +43 699 12847939
: application documents 
Personal details and previous artistic activities (max 2 pages),
Letter of motivation (max 1 page), short description
of projects planned during the residency (max 1 page),
Curriculum vitae and artistic career, Portfolio, Portrait Photo.
The documents can be sent as PDF format to info@bilding.at