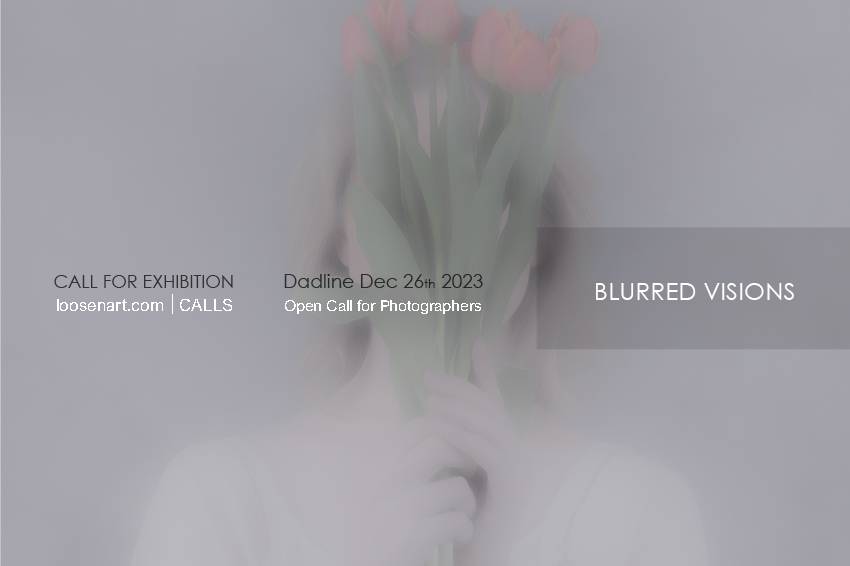 Email Friend
Add to Favorites
Report Listing
BLURRED VISIONS
Free entry│Call for Exhibition
Photographers are invited to submit 1 up to 3 photos addressing the theme.
Group Exhibition in Rome. March 2024
-
Lines, shapes and figures that are undefined and out of focus: these are the aesthetic traits that will unite the works selected for the exhibition entitled "Blurred Visions".
The call is open to works created using any technique, style and photographic genre.
Images that refer to the collective imagery and imagination, that recall personal experiences through memory and even works of conceptual value.
The main interest of the exhibit will therefore be the perception of the out-of-focus image, the relationship between the observer and the image, and the observer's participation in the creation of the work through a mental definition of meaning and/or in their emotional response.
-
Submissions » http://bit.ly/loosenartcalls
Deadline December, 26th 2023