The deadline to participate in this event has passed. Find other call for entries and opportunities by browsing this site. Try search for other events in the
Art
»
ARTIST RESIDENCIES
category.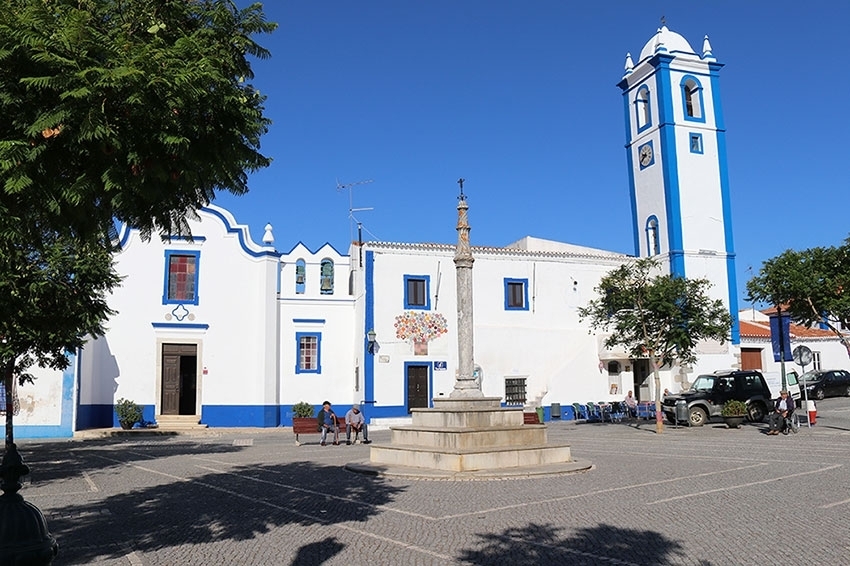 Print
Email Friend
Add to Favorites
Report Listing
Event History
The Buinho Residency program is directed at creatives and researchers from different backgrounds. Buinho creative hub opened in Alentejo (Southern region of Portugal) with the support of a curatorial team with over ten years of experience in the organization support of other residency programs in Portugal. Since 2016, Buinho has been successfully growing the number of applications making it a sought-after artistic residency program. Today Buinho is even a European reference for being among the only artistic residencies based on a Fablab that enhances creative experimentation. We started with only one house which accommodated two residents and the fablab, but today we have two houses, shared and individual studios, the digital fabrication workshop, exhibition spaces. And finally, together with the local municipality, we now also offer access to a metalworking workshop dedicated to sculpture and plastic recycling. We have since then received visual artists, performance artists, photographers, curators, writers, sculptors, designers, media artists, confirming the eclectic nature of our program.
What Makes this event different?
The residency offers a unique working experience in Southern Portugal. The historic town of Messejana is a place of delightful contrasts, between the past aristocratic houses with its hidden patios, the small rural dwellings, and baroque white churches all of which is surrounded by endless plains and old cork trees that characterize the Alentejo region. The residency is located in the sunniest region of Europe, with more than 3000 hours of sunshine per year. Messejana possesses a strong local identity with a population of 800 full of traditions, folklore, and festivities. The area is also famous for its gastronomy and is just 1 1/2 hours from Lisbon and other major cities. Buinho is one of the very first rural FabLabs in Portugal, enabling artists endless possibilities for experimentation. In fact, we are among the only fablabs in Europe that runs a residency program directed for artists and designers. And we enable our residents to work and engage with 3D Printing, Lasercut, CNC, among other possibilities, and which in some cases are their first contact with the technologies. The Playground program, coordinated by Buinho and directed to social design projects, enables the artists in residency to pursue a special engagement with the local community. Mostly directed for activities with local children and young people, the playground also provided new activities, equipment and space renovations to a group of local institutions and informal groups of the town of Messejana. Recently we also added another workshop in collaboration with the local municipality for working with residents and the local community in Plastic Recycling. We have the four machines of the Precious Plastic Machine, which are also at the disposal of our residents for experimental art projects, learning, and social sharing. To know more about the Precious Plastic please visit their website at https://preciousplastic.com/
Copyright Policy
The artist maintains copyright ownership of the works unless commonly agreed otherwise.
Image Usage Rights
Images will be used for promotion in social networks and Buinho website, but only with the permission and consent of the artist.
Call for artists from different backgrounds
This residency program is for creative individuals from different disciplines (Painting, Drawing, Sculpture, New Media, Video, Sound, Performance, Design, Writer, Curators, among others). The program gives artists the opportunity to live and work in the town of Messejana from two weeks up to three months. The residency provides four individual rooms for accommodation and studios in a private format. Shared studio space and access to fablab and workshops are also provided.
The program offers creative individuals the time, space and resources needed to experiment and try different project solutions and approaches. Through living Messejana's unique atmosphere, creatives can gain new insights that will inform the development of their practice. Work in progress is displayed in an open studio promoted by the residents and with the support of Buinho, where the local community has an opportunity to meet with the artists and provide feedback on their work. Buinho also offers the possibility to exhibit in the local ethnographic Museum, in a designated project room, as well as other exhibition spaces through a regional network of partners.
Our Spaces
The Buinho creative artist residency program provides private accommodation and shared work-spaces in two different locations:
a) Sao Joao house is a XIX century shepherd's house, remodeled in 2019 to offer a unique charm. It is located in the street of the museum, on top of a hill, offering from its garden a unique view over Messejana. It's studios with high white walls and quiet environment offer the perfect setting for visual artists and writers.
b) The second space, the Buinho main studio, and Fablab, is also a traditional house that was entirely renovated to provide a modern studio style residence. The building is divided into three spaces so that you can generate ideas, share them in a social area and be able to materialize them in the Fablab. The Fablab is equipped with tools and machines (workstations, laser cutters, 3D printers, CNC's, vinyl cutters, among other equipment.) to enhance the possibilities of experimentation of our residents.
Each house is fully-equipped and provides private accommodation to its residents. The residency program besides providing production support, and access to the equipments and spaces, also includes free weekly tutorials and workshops about 3D printing, 3D modeling, CNC and laser cutting, robotics, and plastic recycling. The program also includes weekly contacts with the locals from Messejana where we explore traditional practices as goat cheese or bread making, or visits to traditional artisans workshops.
The artistic residencies encourage exchange, dialogue, and experimentation. The residencies are process-based, allowing visiting artists to develop projects in response to the relationship with the local environment and community, or to conduct research benefiting from Buinho's resources, and the daily life and environment of Messejana.
A local ethnographic museum, as well as other spaces, are available for installations, interventions, presentations, exhibitions and/or performances.
Addressed to: Artists, designers, makers, photographers, writers, researchers, of all ages and nationalities.
Disciplines: Visual arts, Sculpture, Photography, Writing, Design, New Media, Curatorial, Performance,  Research
Practice and research
Buinho offers access to both its physical and digital library, where monographs, magazines, and catalogs can be found in Portuguese and English, and in the areas of Design, Contemporary Art and Technology. Unique space in the possibility of joining theory to practice, Buinho possesses rapid prototyping equipment, which is complemented by other traditional technologies.
Enjoy Portugal, enjoy Messejana
Messejana is a rural town located in the southern Alentejo region. It is regarded as one of the best-preserved communities of South Alentejo, with abundant heritage, and that provides a sense of belonging and the natural setting surrounding it, makes it a unique place to experiment, create and learn.
You can watch a short presentation video of Messejana we prepared for you here
Fees and Application Information
The fees for 2019-20 are 150€ per week or 600€ per month. The minimum period of stay is 2 weeks, and the maximum is 3 months. We try to keep the fees low because we are a non-profit and we would like to give equal opportunities for motivated applicants to be able to enjoy this unique experience. We also include a 50% discount to couples that can share a bedroom in order to support partners in coming with the artists.
Artists interested in participating should send by email (info@buinho.pt) a short curriculum, motivation letter and description of the project. Equally important is to mention the proposed dates for the residency (start and length).
Applications are evaluated by an advisory committee and take into consideration the following parameters:
a) artistic quality;
b) relevance of the project;
c) motivation of the candidate.

We recommend that accepted artists reserve their place as soon as possible to avoid disappointment. The security deposit is 50% and obliges Buinho to keep your space reserved and free for the approved period of stay. We will send you an email and issue the receipt.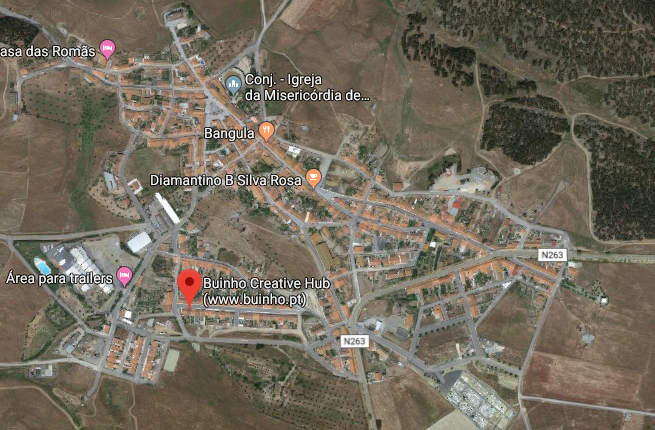 About Buinho
Buinho is a non-profit cultural association. It is distinguished by being the second Fablab accredited by the MIT Network for the  Alentejo region, and the only space with these characteristics in a rural area. Buinho aspires to be a space of experimentation and social transformation, contributing to the increase of the attractiveness of rural territories. Get inspired by the daily life and environment of Messejana and stimulated by the endless possibilities and different combinations that our project has to offer.
If you wish to know more about our creative residency program, please contact us by email to  info@buinho.pt
More information about the artist residency is also available in https://buinho.pt/residency-2/ and on the Event website.