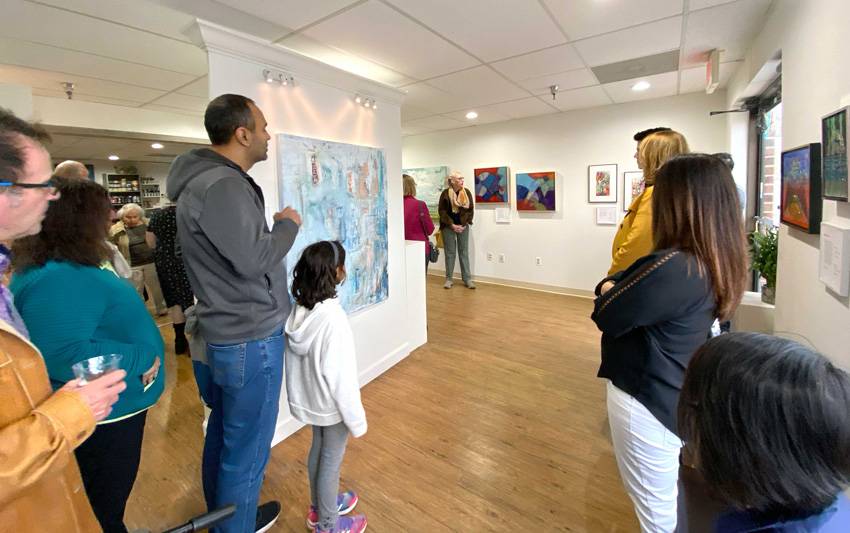 Email Friend
Add to Favorites
Report Listing
Copyright Policy
Legal Rights: mosaicARTs Gallery reserves the right to refuse any art that is not the same series submitted for jurying, show must reflect the style and theme of works submitted for jurying. Artists should sign and have all info of works on the back of each piece before delivering works to the gallery. Ownership of work remains with the artist. Credits to the artists.
Image Usage Rights
mosaicARTs Gallery has permission to photograph and reproduce any work accepted in the exhibition and to use any jpegs provided by Artist for promoting the artists, publicity purposes including but not limited to social media and newspaper and magazine publication.
Call for Entries for Artists
Eligibility: The submission is open to US artists aged 18 or older. Only small 2D and 3D artworks are allowed with a maximum size of 4 feet tall by 2 feet wide for 2D works and 5 feet tall by 2 feet wide by 2 feet deep for 3D works. The maximum weight limit for 3D works is 40 lbs.
Entry fee: The entry fee is $20 for 2 images. Accepted artists will receive an acceptance email with an inventory sheet to fill out. The submitted artwork must be for sale, and the sale price will incur a 30% commission.
Requirements: Fill out the application form below and submit high-resolution images with relevant information. Artworks will be returned in the original packing materials, without any styrofoam peanuts or similar packaging.
Acceptance announcements: Artists will be notified by Dec 22th.
Deadline: Delivery of selected artworks to the gallery before or by December 29th, 2023, is required.