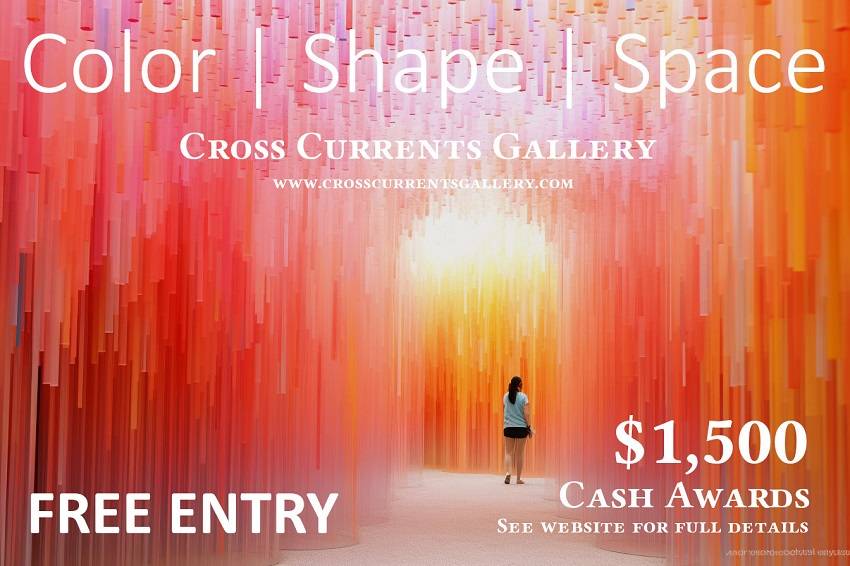 Add to Favorites
Report Listing
Art Competition
Inaugural "Color, Shape, Space" international art competition and virtual exhibition. Artists worldwide of all ages are invited to participate, with no limitations on medium or style. Artists submissions should align with the theme of "Color, Shape, Space." Entry is free. Only artists whose pieces are chosen as finalists will be required to pay a $35 participation fee. Finalists will showcase their work in the online exhibition and advance to the final round of judging for a chance to receive cash prizes up to $1,500. See website for full details.  
Theme: The "Color, Shape, Space" art competition encourages artists to explore and express their creativity through the dynamic interplay of color, form, and spatial relationships. Participants are challenged to delve into the multifaceted world of visual aesthetics, interpreting how colors evoke emotions, shapes convey meaning, and the manipulation of space influences perception. This theme invites a diverse range of artistic interpretations, fostering a platform where artists can showcase their unique perspectives on the intrinsic connections between color, shape, and space, ultimately contributing to a rich and varied artistic tapestry. 
For more information about this art competition, please visit the Event Website.