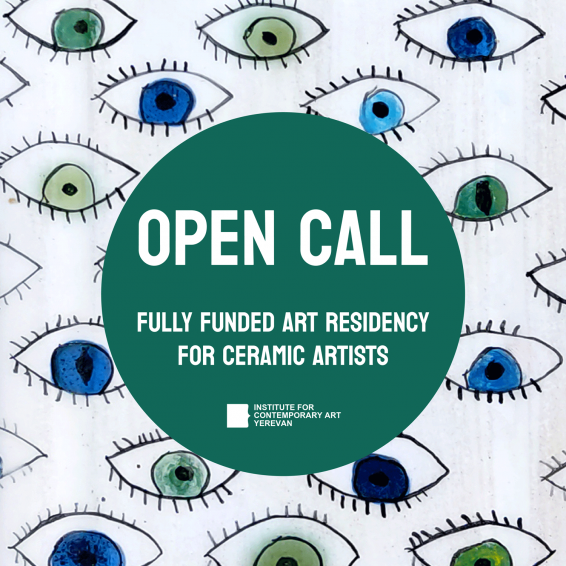 Email Friend
Add to Favorites
Report Listing
Concept
"Earth and Song" is a community development project implemented by the Institute for Contemporary Art (ICA Yerevan) in Vardablur village (Lori province, Armenia). The project aims at revitalizing community life through artistic activities rooted in the cultural tradition of the village: the craft of pottery, and the musical heritage of Komitas (see "Why Vardablur?" section). To foster this process of transformation through art, ICA is implementing a fully funded art residency program in Vardablur for ceramic artists to create, learn, research, and share experiences within this authentic creative hub.
Program and timeline
The residency will consist of two months of intensive artistic exchange: 1-2 weeks in Yerevan, comprising an orientation meeting and an introduction to the Armenian art scene, followed by 6-7 weeks of creative work in a fully equipped ceramic studio in Vardablur. A final project will be implemented in the Vardablur community, and possibly at ICA's premises in Yerevan. ICA provides a flexible framework and mentorship, while not limiting the artistic process. An essential part of the art residency is the cooperation with the local pottery artists and students for workshops (at least 2), and implementation of small-scale joint projects (at least 1), such as public art installations or exhibitions.
Mentoring
Mentoring will be carried out by two ICA members: Nazaret Karoyan (an art critic, curator and director of Institute for Contemporary Art) and Ruben Arevshatyan (an artist, art critic,  curator, head of Research Based Art Studio of SASASA at ICA). Residents will be introduced to various Armenia-based cultural institutions, curators and artists. Meetings with mentors will be scheduled every two weeks, which will give residents the opportunity to address the challenges faced during the project and to receive guidance regarding their residency experience.
Eligibility
The applicant is required to have relevant training and experience in the field of pottery/ceramics, as well as experience of working in community art projects.
Age: Over 18 years old (no age limit)
Residence: The applicant must be legally residing in one of the 40 Creative Europe countries*, except the country where the host is based and implementing the residency project.
The applicant can have the same nationality as the country in which the residency project is implemented, so long as they legally resides in a different country.
Practical Information
Duration: 2 months, from March to May 2024
Travel: A travel allowance of €350 or €700 (depending on the distance) is provided.
Stipend: A daily stipend of 25€ is provided.
Accommodation: Accommodation is free or charge.
Expenses paid by the resident: The resident is responsible for personal expenses including food, local travel.
Accommodation facilities: Accommodation in Yerevan is provided within the ICA Nest Art Residency building, which comprises two bedrooms, a kitchenette, and a shared bathroom. Residents also have access to a full-equipped kitchen and a dining-room located in the main ICA Yerevan building.
Accommodation in Vardablur village is provided in a village house, which comprises a living room, two bedrooms, a kitchen, a shared bathroom, a balcony, and a garden.
Studio facilities: Nest Art Residency comprises two studio spaces and a darkroom. ICA Yerevan also houses a library, two auditoriums, and a garden, all of which are at the disposal of the residents.
The Vardablur residency comprises a fully equipped ceramic studio to be shared by artists and students.
Number of residents at one time: 2
Working Language: English, Armenian
Application
Send your resume/portfolio and a motivation letter at icaevn@gmail.com
Application deadline: October 1st, 2023
Selected applicants will be notified by October 5th, 2023.
"Earth and Song" residency program is a EU funded project within the Creative Europe programme.